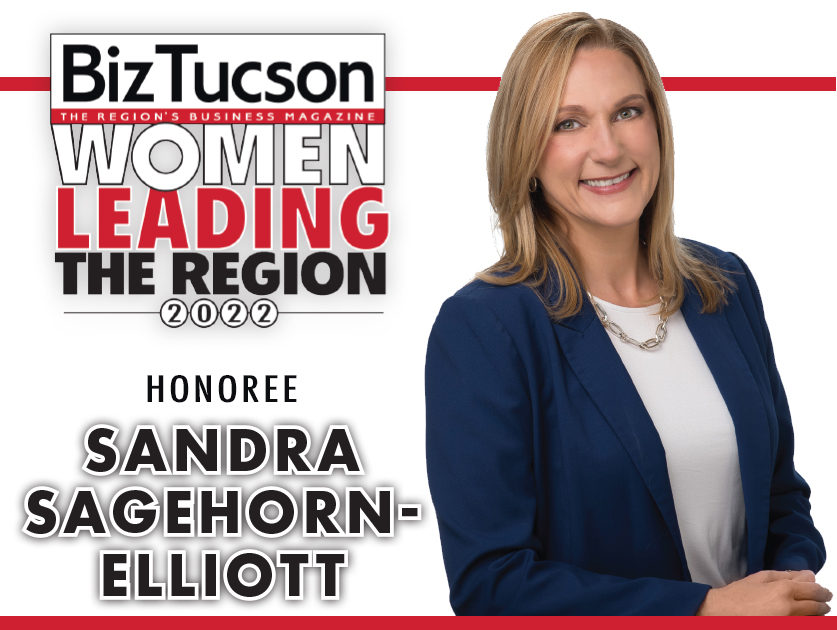 President and CEO – Vantage West Credit Union
By Rodney Campbell
Being a manager is one thing. Being a leader is something more.
Sandra Sagehorn-Elliott sees the difference, and that knowledge helps her get top-notch efforts from her team as Vantage West Credit Union's president and CEO.
"I don't believe you can 'manage' other people," said Sagehorn-Elliott, who started in her position in late 2020. "Each individual chooses how they show up professionally. As a leader, I think it's more important to provide inspiration. I want our team to see what a significant difference they make in our members' lives and what a difference Vantage West makes in the communities we serve.
"When team members understand the importance of their contributions, it is energizing and provides them the self-motivation they need to bring their best every day."
Peter Rice, now CEO of Hanscom Federal Credit Union, served under Sagehorn-Elliott as chief banking officer at Workers Credit Union in Massachusetts. He started there just before the pandemic, giving him the opportunity to see Sagehorn-Elliott's leadership qualities shine during the most trying circumstances.
"Sandra led with passion and common sense, focusing our team on what mattered, always liking to give our members an edge as they faced crisis and opportunity," Rice said. "As a leader, Sandra is highly aware that a crisis today can, if managed correctly, provide opportunity tomorrow."
Sagehorn-Elliott is proud to work in an industry that welcomes women in leadership roles. A Credit Union National Association report last year showed that 51% of credit union CEOs are female, while women make up only 3% of CEOs at traditional banks.
"I have been given incredible opportunities and support throughout my career," she said. "I think it is incumbent upon people who have had an experience like mine to pay it forward and support people/groups who have traditionally been underrepresented in financial services as a whole and in the management ranks."
Sagehorn-Elliott has spent more than 20 years in financial services. She started as a call center representative in college and worked her way to leading an organization with more than $2.5 billion in assets.
In the end, she gets her greatest satisfaction out of leading a team that meets the needs of approximately 170,000 Vantage West members.
"I love what I do," Sagehorn-Elliott said. "I get to work with a dynamic group of individuals who are committed to helping others. It's fun to analyze the challenges we encounter and work with the team to come up with creative solutions. We're constantly striving to do better today than we did yesterday and producing tangible results. That's fulfilling."