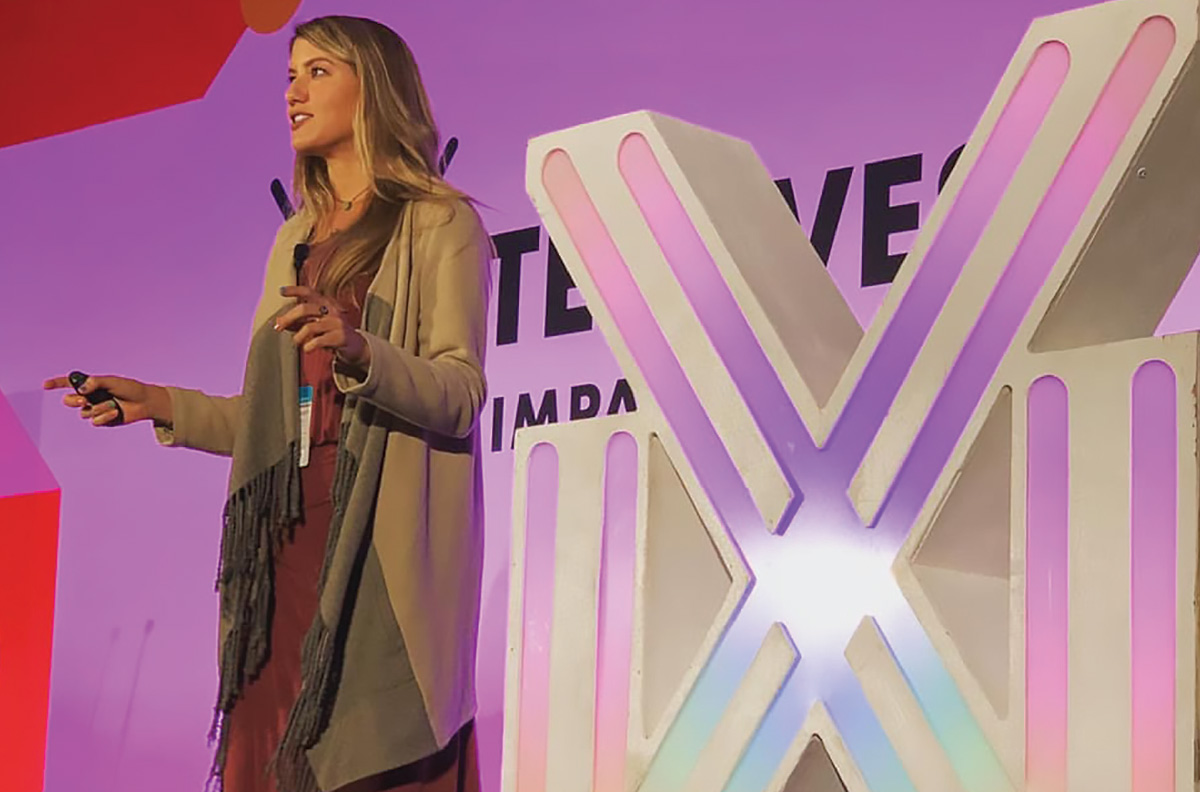 Festival Celebrates Tucson's Arts, Business Ecosystem
By Tom Leyde
The TENWEST Impact Festival returns to Tucson in November after a two-year COVID-19 pandemic hiatus.
In its 6th year, the UArizona Center for Innovation (UACI) will join Startup Tucson as a co-lead for the event, which will take place in downtown Tucson Nov. 1-5. This year's festival marks its sixth anniversary.
"I'm unbelievably excited about the progression of this event. The energy and momentum has increased year after year," said Eric Smith, executive director of the UArizona Center for Innovation. "UACI operation has been involved in idea funding since most of the event's existence. The center is putting in a lot of time and resources to make not just IdeaFunding, but all of TENWEST even better this year."
The festival's goal is to promote and foster a culture of innovation and sustainability, bringing together community innovators, artists, organizations and stakeholders. It also celebrates Tucson's creative arts and business ecosystem.
UACI is a full partner in this year's festival. Headquartered at the UA Tech Park off Rita Road and Interstate-10, the center helps science and tech companies advance through a continuum of education and activity using a 27-point structured roadmap program. For nearly two decades, UACI has directly served over 200 companies and impacted thousands of entrepreneurs. This is done by providing access to people, programming, and places that help entrepreneurs take their companies from idea to market.
Startup Tucson, a 501(c)(3) nonprofit, and the festival's founder, began in 2012 and serves as an advocate, educator and connector to entrepreneurs. It assists more than 3,000 entrepreneurs annually and has more than 300 members. Startup Tucson alumni have brought more than $44 million in investment and more than 400 new jobs to the area since its founding.
The TENWEST multi-day event includes the IdeaFunding competition on Nov. 3, which marks its 25th year. Entrepreneurs compete for cash awards totaling $50,000. Arizona Commerce Authority is the title sponsor this year, while UAVenture Capital is sponsoring a $25,000 cash prize. Other prizes range from $2,500 to $10,000.
The IdeaFunding competition is open to "early stage" Arizona companies. These are firms with less than $500,000 in funds raised or received in the form of a loan or grant, and with less than 10 full-time employees. Applicants pitch their companies before a panel of judges.
"For 25 years, IdeaFunding has been a pillar for the entrepreneurial community of Southern Arizona," said Startup Tucson CEO Liz Pocock, in a news release. "We are thrilled to bring the pitch competition … back in person to celebrate this milestone and the impact prior winners and the event have had on Tucson over the years."
Recent major prize winners include Courtney Williams, co-founder of Emagine Solutions Technology, and Erica Yngve, founder of Sonoran Stitch Factory.
Emagine developed a portable ultrasound device called VitaScan. The handheld device can be taken to remote communities to provide ultrasound services for OB-GYN and emergency healthcare where they are not currently available.
Located in the San Ignacio Yaqui community, Sonoran Stitch Factory provides a variety of services, including single- and double-needle stitchery, embroidery, heat seal press, die cutter, button hole, grommet and RF welder services. Yngve also has two other companies: Bralessly, a fashion brand, and Postcraft products, featuring industrial sewn products for housing, healthcare, hotels, resorts and cruise ships.
Along with pitches for prize money, TENWEST will feature major keynote speakers, a creative conference, a capital conference on investing in local entrepreneurs and an entire day on sustainability and the environment. Each evening will feature a TENWEST event focused on showcasing arts, culture and music within Tucson.
This year will also include the first ever TENWEST Street Fest on Saturday Nov. 5 in partnership with the Toole Warehouse Arts District. This free event will include a full-day of food, art, technology and music, local vendors and entertainment on Toole Ave including luchadores and multiple beer gardens "The Street Fest is a common space for the community to come out and meet local artists, entrepreneurs and musicians and have a great time celebrating Tucson," Pocock said.
The street fest is free, but other events require tickets. Base tickets start at $40 and all-inclusive tickets are also available.
"The buzz around the different (festival) partners is really good," Pocock said. "Everyone seems very excited. Many entrepreneurs are coming out of the pandemic and launching businesses," she said. "It's a great time for people to meet these people."