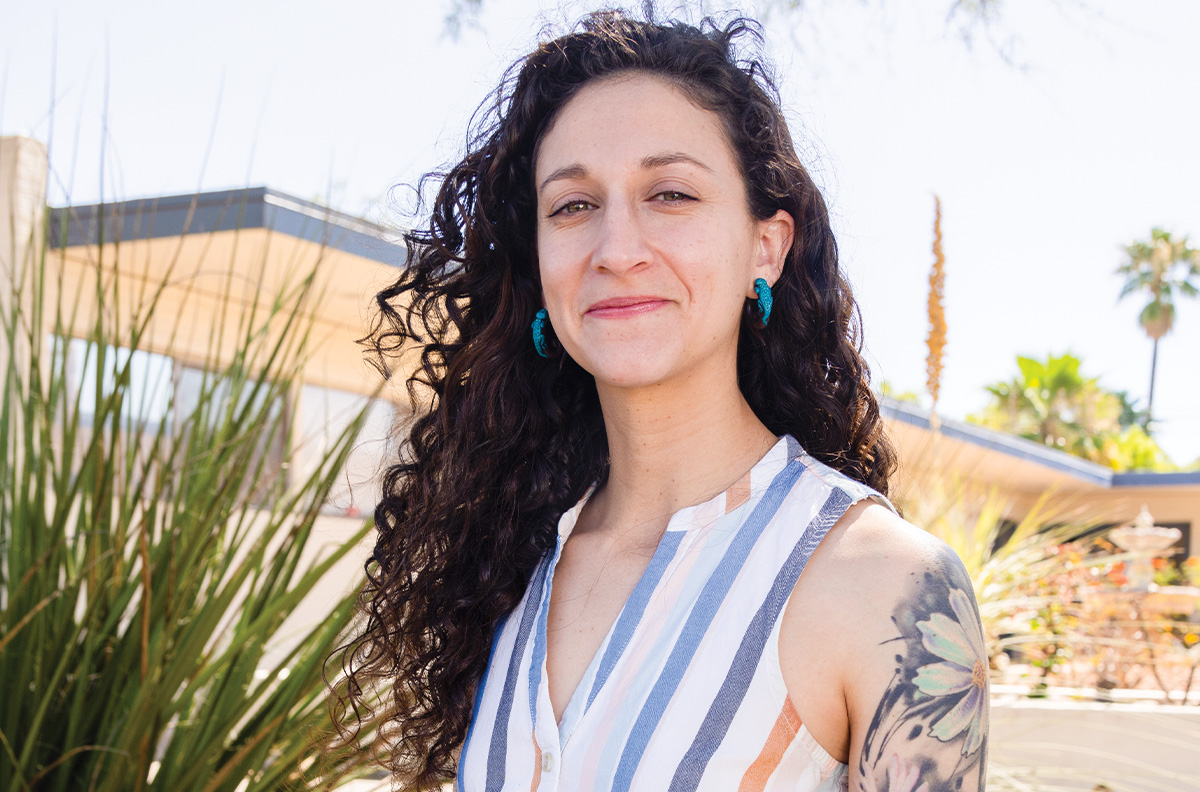 FosterEd Pitches a Winner
Nonprofit Aiding Foster Care Youth Awarded at Fast Pitch Tucson
By Tom Leyde
Children in foster care need a lot of love and support, and FosterEd Arizona is doing just that.
Established in Tucson in 2017, the nonprofit statewide organization focuses on providing foster care children with educational support.
The group received more than $9,500 in financial support in March at the seventh annual Fast Pitch Tucson event held at the University of Arizona. The event is sponsored by Social Venture Partners of Tucson, which helps nonprofits gain more financial support. FosterEd was one of 10 organizations chosen to pitch their services to a panel of judges, with the hope of receiving financial donations. More than $100,000 was awarded during the event.
This was the first time FosterEd was chosen to participate in Fast Pitch. "We were so shocked that the committee chose us," said Jennie Hedges, FosterEd senior program manager for Pima County and a former foster parent. "It was so amazing."
FosterEd received the $7,500 Tucson Electric Power to the People Award by winning a vote by those attending the event and those watching it on television who texted their votes. The group also received $2,000, as did the other nine nonprofits.
Financial pledges were still coming in at press time, so the total amount of donations FosterEd received isn't fully known, said Hedges.
"It was such a wonderful night," she said of the event. "Everybody had a great time."
FosterEd is an initiative of the National Center for Youth Law, which engages in litigation and poverty work for education needs in Arizona. A 2015 report, commissioned by the Arizona Community Foundation, found that children in foster care in Arizona have a 33% rate of graduation from high school, compared with a 78% average for the rest of the state.
That gap prompted the establishment of FosterEd Arizona in Tucson.
"We hope to really help youth with anything having to do with education, Hedges said, "to help them graduate from high school and with whatever they plan to do next."
Foster care children are emancipated from care at age 18, so preparing them for that time is especially critical for them to achieve success. These youth can choose to continue to receive FosterEd support if they choose, Hedges explained. That support can include help with resumés and job searches, as well as helping them navigate college applications.
Funded by state and philanthropic donations, FosterEd not only works with children; it also works with foster parents and the biological parents of foster children. Assistance fluctuates based on the amount of time children remain in foster care.
The overall goal of FosterEd, Hedges said, is to unify the homes of foster children. The group provides tools for foster parents, biological parents and FosterEd liaisons. They include best practices for supporting foster youth, an academic plan, a compensatory education services guide and a wellness guide.
FosterEd also created a first-ever Youth Education Toolkit. The toolkit includes information on law, policies, practices and stories that address the distinct needs of foster care youth and inspire them to succeed. The organization prioritizes working one-on-one with foster children, Hedges said. Liaisons act as advocates, attending school meetings and even accompanying older youth when they enroll in college.
Pima County schools, Hedges said, have given liaisons space where they can meet and work with foster care youth.
"We've celebrated a lot of graduations and going on to college," Hedges said. Last year, 70 foster care youth in Pima County graduated from high school. And since FosterEd Tucson has been in existence, it has aided some 1,800 foster care youth.
In April, the group opened its first central office near Country Club and Broadway, which will accommodate a working office and one-on-one interaction with students.
Hedges said FosterEd can give talks on its services to Tucson groups and will hold workshops for people who want to become more empowered advocates for foster children.
"To know that people who were watching (Fast Pitch) that night is so exciting and special, especially for a program like ours," Hedges said. "We're fairly new. We hope to spotlight and share more awareness of children in foster care because education is very important."