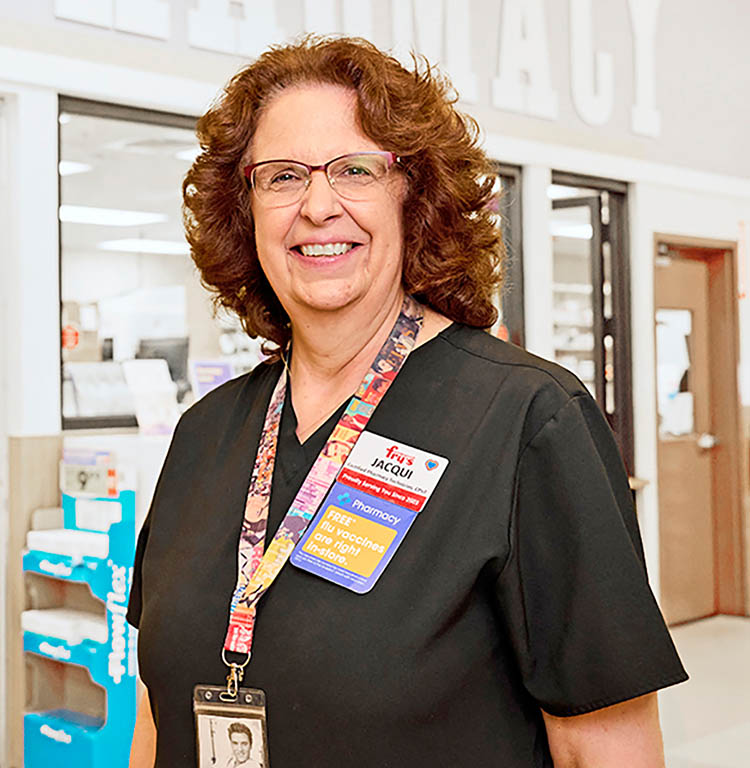 Jacqueline Ryan, a pharmacy technician at Fry's in Tucson, was recently named among the top pharmacy technicians in the nation. Ryan has worked 20 years in her position at Fry's and has received abundant phrase for her patient care and personable style.
SingleCare, a free prescription savings service, announced the Best of the Best Pharmacy Awards in recognition of American Pharmacists Month in October, awarding the top pharmacists and pharmacy teams that go above and beyond to support their communities.
To determine winners, SingleCare's editorial board evaluated thousands of customer nominations. In total, 25 winners were named: 10 pharmacists, 10 pharmacy technicians, and five pharmacy teams. The throughline with winners is consistently providing their patients with exceptional service and the highest quality of care at the pharmacy counter.