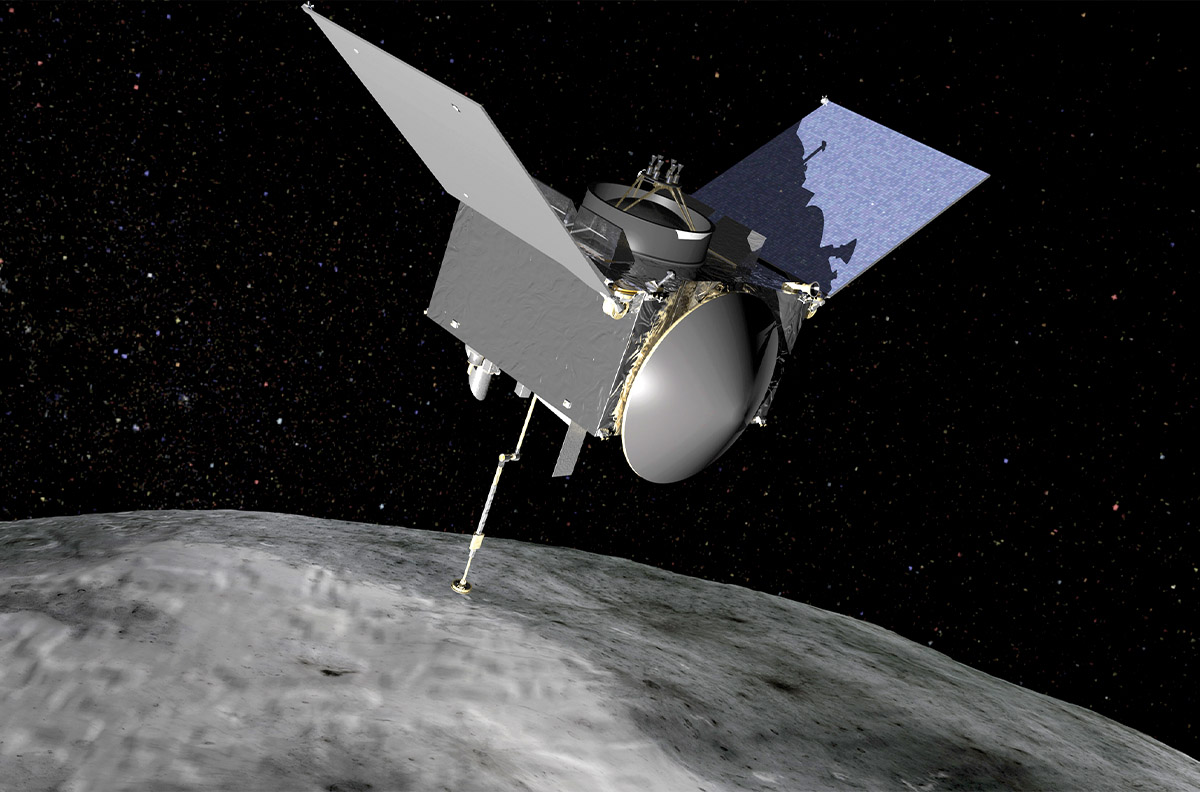 Space Science is Our Super Bowl
UArizona Programs Generate $560.5 Million Each Year
By David Pittman
When it comes to outer space, the University of Arizona is out of this world.
A new economic impact report by Rounds Consulting Group said UArizona's astronomy and space sciences operations generate as much money for the local economy every year as a Super Bowl.
The Tempe, Ariz. firm was contracted by UArizona to estimate the economic effects of the university's astronomy and space sciences operations. The company's report, released Dec. 22, estimates the total yearly economic output of the university's space sciences operations at roughly $560.5 million, as well as roughly $21.1 million in state, county and municipal taxes every year.
"Operational activity in the UArizona Space Sciences drives a significant amount of economic activity and produces a five-to-one return from the $20 million in state funding that brings in over $100 million in grants, philanthropic donations and contracts," according to the study, entitled The Economic Impact of UArizona Astronomy and Space Sciences Operations.
In all, the report noted the $560.5 million impact includes the activity generated by the departments' day-to-day operations and its vendors, grant awards, individuals visiting observatories, and employees spending their incomes throughout the local economy.
UArizona and University of Arizona Space Institute have been highly ranked leaders in space education and research year after year. In fact, according to an annual National Science Foundation Higher Education Research and Development survey, UArizona has spent more annual money on space research than any other U.S. university for more than three consecutive decades.
Tim Swindle, UASI director and a professor emeritus, said the university has an unparalleled space science record among U.S. colleges and universities. UASI's vision is to be "a driving force in advancing the UArizona role as the world's leading university for space science, human and robotic exploration, astrobiology/exoplanets research, space situational awareness research, and planetary defense."
Swindle said with the successful deployment of NIRCam aboard the James Webb Space Telescope, the university has now built instruments for each of NASA's three great observatories; and the OSIRIS-REx mission, which is due to return a sample of asteroid Bennu to Earth in September. It's the second deep space mission that UArizona has led.
"No other university has built more than one instrument for the great observatories or led more than one deep space mission," he said.
Other remarkable space discoveries from UArizona include assisting in the first photography of a black hole and the creation of revolutionary technologies, such as mirrors for the Giant Magellan Telescope.
Key findings of the economic impact study are categorized in terms of job creation, employee-earned wages and benefits, economic output (similar to Gross Domestic Product), and tax revenue.
A summary of those impacts conclude that:
– UArizona Sciences departments, observatories, planetariums and laboratories employ more than 900 full- and part-time persons. However, total operations support more than 3,300 full-time equivalent direct, indirect and induced employees. All those workers produced nearly $194 million in earned wages and benefits last year.
– Taxes produced from employee wages, employee-owned property, spending on everyday items, visitor spending, and operations of UArizona Space Sciences generate more than $21 million in tax revenues each year to state, county and municipal governments annually.
Swindle said the study will not only help draw quality staff and students interested in space exploration and research to the university, but also bolster regional awareness about the programs' economic importance.
"Operations of the UArizona Astronomy and Space Sciences departments are significant economic drivers in the state and specifically in the Tucson metro area," the report said.
"Advanced fields such as aeronautics, engineering and space sciences, among others, are of high concentration in the Tucson area due to UArizona's efforts and the tens of millions in federal grants, state resources and donations the UArizona Space Sciences bring in leading the state in development of new technologies, research, creation of high-paying jobs and exploring new frontiers."