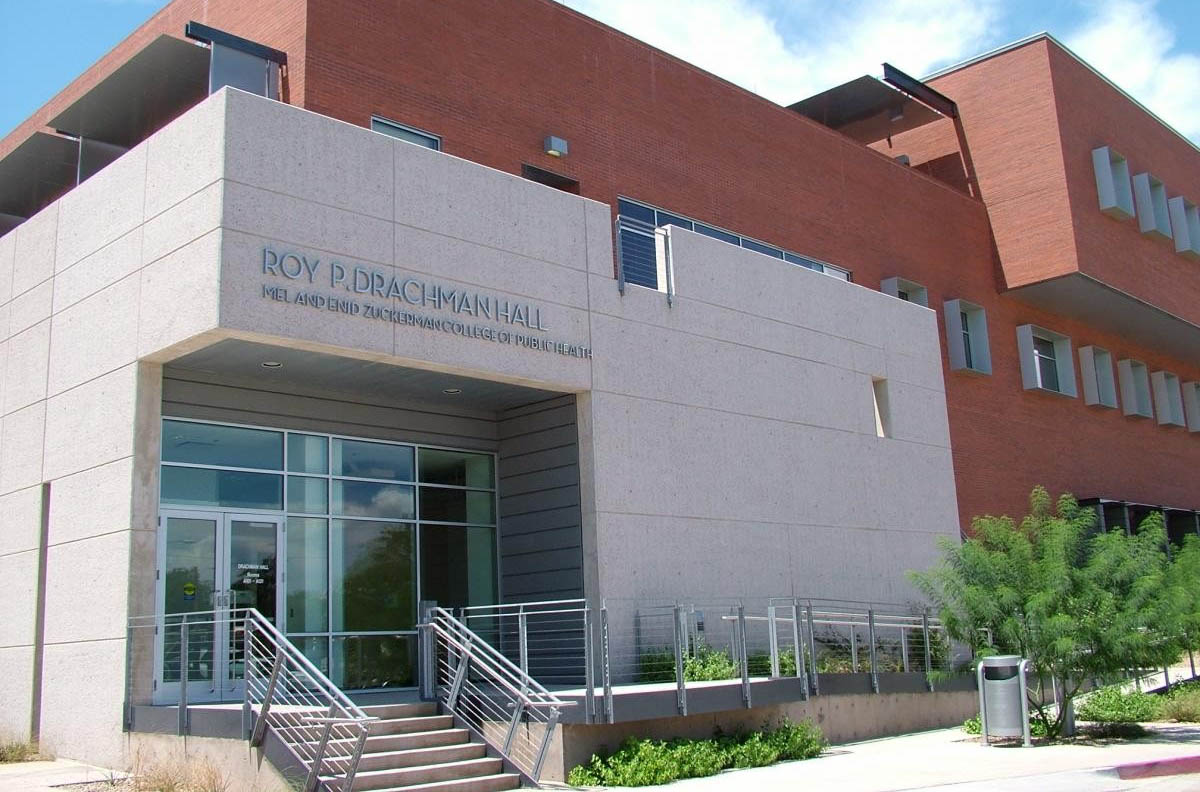 Zuckerman College of Public Health Given $4 Million to Train Regional Professionals
The Western Region Public Health Training Center, part of the University of Arizona Mel and Enid Zuckerman College of Public Health, was awarded $4.1 million by the U.S. Health Resources and Services Administration to continue training and continuing education programs for public health professionals in the western United States and U.S. Pacific Islands.

The field of public health, and the skills necessary to respond to community health needs, are changing rapidly. In particular, the COVID-19 pandemic highlighted critical gaps in the public health workforce, including staff shortages, health and racial inequities, and the need for a more intentional focus on improving workforce diversity and developing multisector partnerships.

The new four-year award will enable the Western Region Public Health Training Center team to continue providing high quality training programs that will expand workforce numbers, build skills and quality services, and enable public health professionals to meet community needs and emerging threats at the local, state and national levels.

"In the previous funding cycle that began in 2018, we focused on childhood obesity, opioid use and mental health," said Kelly Reynolds, director of the Western Region Public Health Training Center and professor and chair of the Department of Community, Environment and Policy in the Zuckerman College of Public Health. "Today, these same health issues are still a major concern, but in this new funding cycle we are further committed to addressing challenges related to social determinants of health, health equity, pandemic preparedness, public health emergencies, and improved data collection and analysis."

Reynolds, who is also director of the Environment, Exposure Science and Risk Assessment Center, was selected to serve as the new leader for the Western Region Public Health Training Center in July 2021. Her expertise on infection control and risk assessment, along with her extensive collaborations with health care professionals, first responders and environmental health services, opens new opportunities for the training center to provide emergency preparedness and response trainings. Other initiatives in the new funding cycle will focus on the establishment of a leadership institute to promote collaboration and communication among public health and primary care partnerships.

"We're working with community partners to identify the training needs of the public health workforce, then we'll develop courses to meet those needs," said Abby Stoica, the center's associate director. "We work closely with county, state and tribal health organizations to survey professionals and identify training gaps using needs assessments based on standardized public health competencies. We focus on regions that have the least access to training opportunities, with a special emphasis on rural and medically underserved areas."

The training center, which reached more than 40,000 students in the most recent academic year, is expanding a diversified student intern program that will allow students to gain hands-on field experience working with health departments and community organizations, often in collaboration with academic mentors, on public health initiatives. Over the next four years, the training center will distribute student stipend awards totaling more than $420,000 to engage students in skills-based training, ongoing workforce assessments and leadership programs.

"The team at the Western Region Public Health Training Center brings exceptional abilities and experience to support our public health workforce at a time when we face so many health challenges," said Iman Hakim, dean of the Zuckerman College of Public Health. "The educational resources provided by the training center will help us expand the public health workforce to reach underserved communities, and it will keep our working professionals prepared to respond to current challenges with the best science and health services programming. The support that the training center provides improves lives in so many communities, in Arizona and around the country."

The training center provides free training and continuing education for the public health workforce in Region 9 of the Health Resources and Services Administration, an agency of the U.S. Department of Health and Human Services, which covers Arizona, California, Nevada, Hawaii and the U.S. Affiliated Pacific Islands. To date, public health professionals have taken more than 287,000 free training courses through the training center, which was first funded in 2010.

The training center is one of 10 university-based regional public health training centers under the Public Health Training Center Network. Each training center contributes expertise in particular skills-based training topics and subject areas. Together, they make up the nation's most comprehensive source of public health training and support.