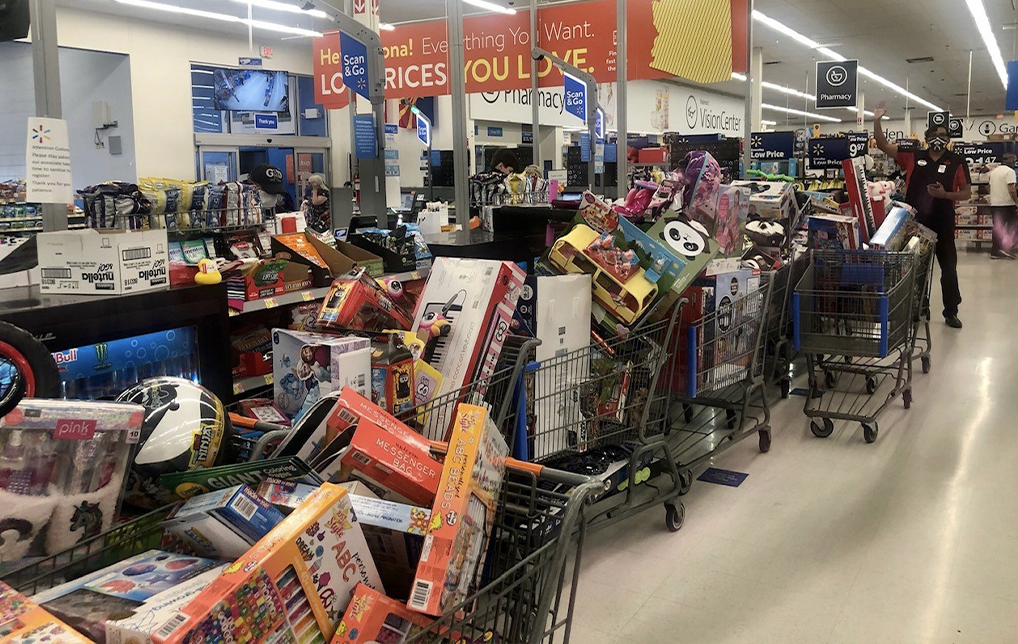 Tucson Arby's Restaurants Aim to Raise $45,000 for Toys for Tots
For the third year in a row, the Tucson Arby's restaurants are raising money for Toys for Tots, now through Dec. 19. On Dec. 20, the 12 area Arby's managers will go on a shopping spree at the Walmart at 7150 E. Speedway Blvd, using the money donated to buy toys for kids.
During last year's shopping spree, the Arby's team had 24 carts of toys lined up at the check-out. Guests at the Arby's restaurants in Vail and Sahuarita are raising funds for their local food banks, and the Sierra Vista restaurant is supporting the Sierra Vista firefighters toy drive for their local community.
Donations can be made at any Arby's restaurant in Tucson. The set goal is to raise $45,000 this season, which will be part of almost $200,000 raised and donated to charity this year.
Irish Beef is a restaurant and investment company focused on operating and developing restaurants in Tucson and acquiring additional restaurants in other markets. The management team, including Jami Salyers who is a part owner and born and raised in Tucson, are experienced franchisor and franchisee focused on delivering excellent operations, profitable growth, and building strong community engagement.
Irish Beef currently owns and operates 12 Arby's restaurants in Tucson and is committed to re-imaging and building additional restaurants in the market. It is dedicated to a culture of fostering growth and development for all team members involved with running a successful business. It's unique SHARE program (Show How and Reward Excellence) has proven to generate exceptional talent at all levels of the business.
Arby's Cares, the brand's community outreach initiative, works to make Tucson a better place to live, work and play. Through its efforts, Arby's has raised money for United Cerebral Palsy; conducted fundraising drives for youth charities including Boys and Girls Clubs, Junior Achievement and No Kid Hungry; held a city-wide diaper drive for the Diaper Bank of Southern Arizona; and more.