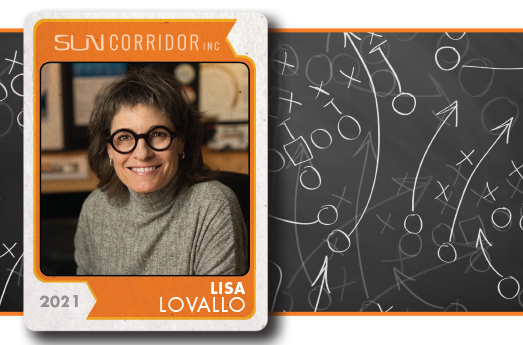 Market VP, Southern Arizona Cox Communications
In what ways has your organization had to "pivot" as the short-term impacts of the pandemic took hold?
At Cox, we understand the critical role our products and services play in keeping families, businesses and schools functioning. During this pandemic, our teams have been working harder than ever to keep the community connected. We have put the safety of our employees and customers above everything else. Since March, we have been following all CDC guidelines and protocols, which has changed how we interact with customers. PPE, masks and social distancing have temporarily changed how we work together and it has made our customer's experience less personal. We look forward to returning to a place where we can shake our customers hands, have lunch with colleagues and hug someone we care about.
What trends are you experiencing in your own industry, across the U.S. and globally, related to expected long-term impacts of the pandemic?
In the beginning of the pandemic, we stopped entering customers' homes. Using new technology, new apps and common sense, our teams found ways to help customers help themselves. A customer's ability to install our products and services without waiting days for an appointment has been a positive outcome. It is safer, it is faster and it is less expensive for everyone. It's one example of how the pandemic created an opportunity to improve the customer experience. What is important long term is that we don't lose the goodness that has come out of our pandemic response. We don't want to "snap back" to the old way of doing certain things. The businesses that thrive in the future will be those that take advantage of what they learned during the pandemic.
From your business vantage point, what qualities put the Tucson region in a position to recover quicker economically and more effectively than other regions?   
Tucson has many advantages. We have a large-enough population base to have great amenities, we have the University of Arizona driving innovation and industry, we have significant employers adding jobs and our cultural connection to Mexico makes our region unique and special. Our housing costs remain affordable, we have committed ourselves to protecting our environment and preserving our local habitat, wild spaces and open spaces. The pandemic has opened up the opportunity for a large percentage of the global workforce to work anywhere. Tucson is an attractive place for the new, virtual workforce. I think the way we handle the deployment of the vaccine will be critical to our ability to bounce back faster than other communities. We also need to be mindful about how CARES Act funds and additional stimulus dollars are applied to local needs. If both of those things are done well, we will be in good shape in 2021.
What are some of the attributes of Tucson that you personally enjoy?
The pandemic has made me much more appreciative of my own neighborhood. Terri and I have been walking in our neighborhood almost every day since March. I have gotten to know so many of my neighbors and that has been a huge silver lining for us. Tucson has active and engaged neighborhoods. I think that's a strength. When neighbors know each other, help each other, care about each other and work together to make the community stronger, everyone wins.