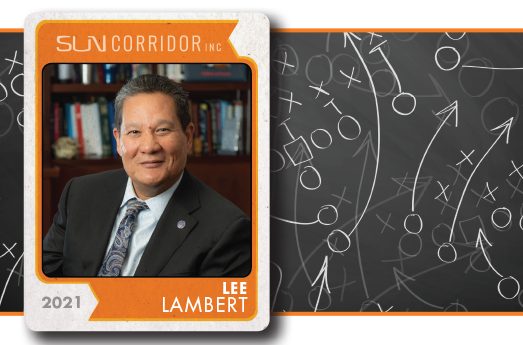 Chancellor, Pima Community College
In what ways has your organization had to "pivot" as the short-term impacts of the pandemic took hold? 
Pima Community College suspended face-to-face operations in early March and redesigned nearly 2,000 classes and many student services to deliver effective education and support to students when classes resumed, almost exclusively online. We retooled multiple systems to quickly relieve the pandemic's economic strain on students. PCC received about $9.9 million in CARES Act funding. In April, PCC began to distribute $7.1 million to students, based on need and the number of credit-hours taken in the spring semester. Our Governing Board approved spending up to $2.6 million in those funds to close the digital divide that inhibits success of many students. PCC has purchased nearly 2,100 laptops and tablets and 250 WiFi hotspots. More than 1,000 students were approved devices on loan as of late November and more than 3,550 students received degrees and/or certificates during 2020 graduation – a number comparable to years past.
What trends are you experiencing in your own industry, across the U.S. and globally, related to expected long-term impacts of the pandemic?
Higher education is recognizing its role in addressing the broad economic inequality revealed by the pandemic. The pandemic has also accelerated trends already taking hold in higher education, such as the pivot to online delivery of education and support. One such trend has been students' increasing interest in short-term credentials. PCC is part of the Community College Growth Engine Fund that seeks to build "micro-pathways" – two or more credentials that can be packaged together to quickly connect learners to employment.
From your business vantage point, what qualities put the Tucson region in a position to recover quicker economically and more effectively than other regions?   
The Tucson region's economy should rebound because elected officials, business and government leaders recognize that an educated workforce is a critical driver of short-term recovery and long-term revitalization. Area businesses understand that a well-trained workforce drawn from all races, ethnicities and gender identities will enhance their own competitiveness as well as Tucson's overall economy. Appreciation of education and diversity has been evident throughout the pandemic. On Election Day, 70 percent of Pima County voters approved Proposition 481, which enables PCC to use more of the revenues it has collected to enhance student experiences. PCC also became part of significant public-private partnerships to prepare workers to rebound economically and to thrive in a world being transformed by the Fourth Industrial Revolution. Artificial Intelligence, mobile technology, cloud computing and the Internet of Things are key enablers of change in our region. Notable among these initiatives is the Reskilling and Recovery Network, a 20-state collaboration focused on helping women and communities of color who have lost their jobs due to the pandemic, and a partnership with Amazon Web Services and the Arizona Commerce Authority to increase access to cloud computing education. PCC has aided the region's economic revitalization by developing Centers of Excellence – cutting-edge spaces created with the needs and expectations of industry in Applied Technology, Cybersecurity/Information Technology and other key sectors.
What are some of the attributes of Tucson that you personally enjoy?
I love the natural beauty of the area. The sunsets and the mountains are incredible to view and experience. The people are warm and friendly and care deeply about their community..