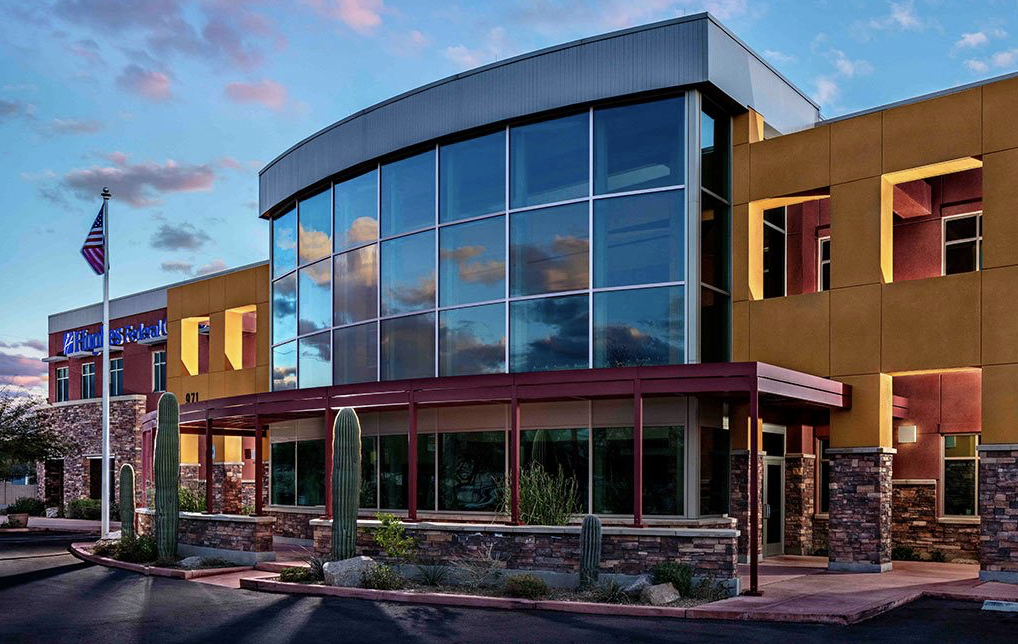 Hughes Federal Credit Union Raises More Than $15,000 for Tucson Wildlife Center
Hughes Federal Credit Union recently donated a check for $8,590 to the Tucson Wildlife Center through $5 donations for each new Diana Madaras "Little Prowler" debit card issued to members in 2021. That brings the total donated to the center through the popular Madaras cards and benefit events to more than $15,000 since 2019.
The Tucson Wildlife Center's team rescues sick, injured and orphaned native wildlife, providing veterinary and rehabilitation care that allows them to release healthy animals back into the wilderness. The center also promotes habitat protection and peaceful coexistence with native wildlife.
"The center's volunteers accomplish remarkable results on behalf of native wildlife," said Hughes President and General Manager Robert J. Swick. "Hughes, Diana Madaras and our Madaras debit cardholders are honored to support the mission of this state-of-the-art animal hospital which cares for thousands of animals every year."
Co-founders Lisa Bates and Peter Lininger said that donations like Hughes' have allowed them to continue caring for Southern Arizona's native wildlife for 24 years. "We continue to be deeply grateful to Hughes for its ongoing generous support, especially as we navigated challenges during the pandemic," said Bates and Lininger.
Madaras is a nine-time recipient of "Tucson's Best Artist" award and, like Hughes, supports many local charities. All Madaras-designed debit cards are free to Hughes members who have a Checking PLUS or checking account and entitles users to a 10 percent discount on merchandise with Diana Madaras images at the Madaras Gallery.