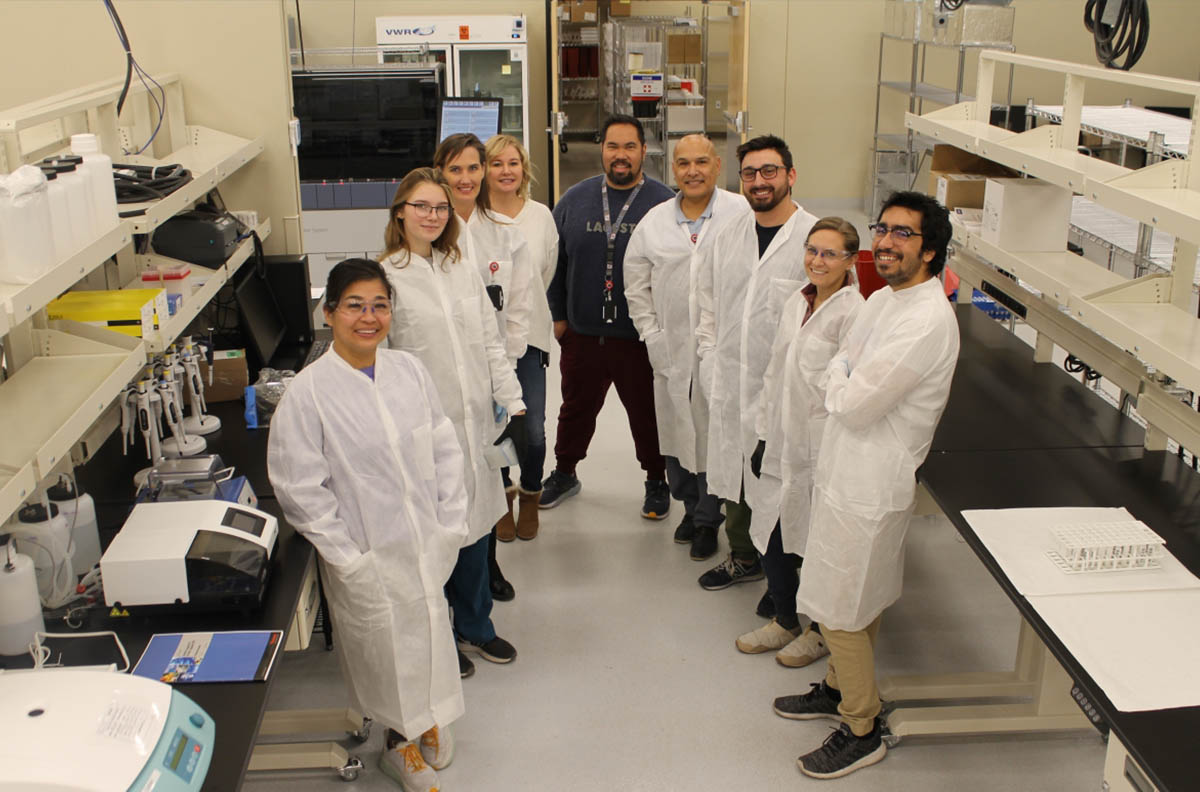 Eurofins CellTx Lab Opens at UA Tech Park
Eurofins CellTx, which provides comprehensive laboratory services to meet the unique testing and processing needs of the transplant community, officially started operating in the new laboratory located at the University of Arizona Tech Park.
The laboratory is a member of the Eurofins Transplant Diagnostics family of laboratories and part of Eurofins Scientific, a leading international group of laboratories providing an unparalleled range of testing and support services to the pharmaceutical, food, environmental and consumer products industries and to governments. Eurofins Scientific is a worldwide leader in its field with 55,000 employees across 900 sites in 50 countries.
Eurofins CellTx is FDA-registered for screening living human cells, tissues, and cellular- and tissue-based products. Through its affiliation with Eurofins Donor and Product Testing and network of Eurofins testing laboratories, it is positioned to provide a continuum of testing services from acquisition of living donor derived source material to final product readiness.
The new state-of-the-art facility and ability to test samples within the day are going to make Eurofins CellTx an integral part of Southern Arizona's thriving biotechnology ecosystem. Expedited processing turnaround time is fundamental to providing exceptional transplant experiences and outcomes for patients, donors and their medical care team.
Eurofins CellTx built 15,000 square feet of laboratories and administrative office at the UA Tech Park, 9052 S. Rita Road, which provided the ideal infrastructure so that the company could scale rapidly to meet business demands for its leading-edge testing services. The innovative company aligns perfectly with the UA Tech Park community, joining 100+ emerging businesses and tech giants who work side by side in a dynamic campus setting. Tech Park management provided the necessary support allowing Eurofins CellTx to focus on its business while its infrastructure and auxiliary business needs were met.
It kicked off operations with 12 employees, with full expansion happening over the course of the next four years adding additional jobs to the Tucson facility–primarily laboratory technicians, technologists and managers.
The total capital investment over the next five years will be approximately $3 million, resulting in a total economic impact of $14 million.