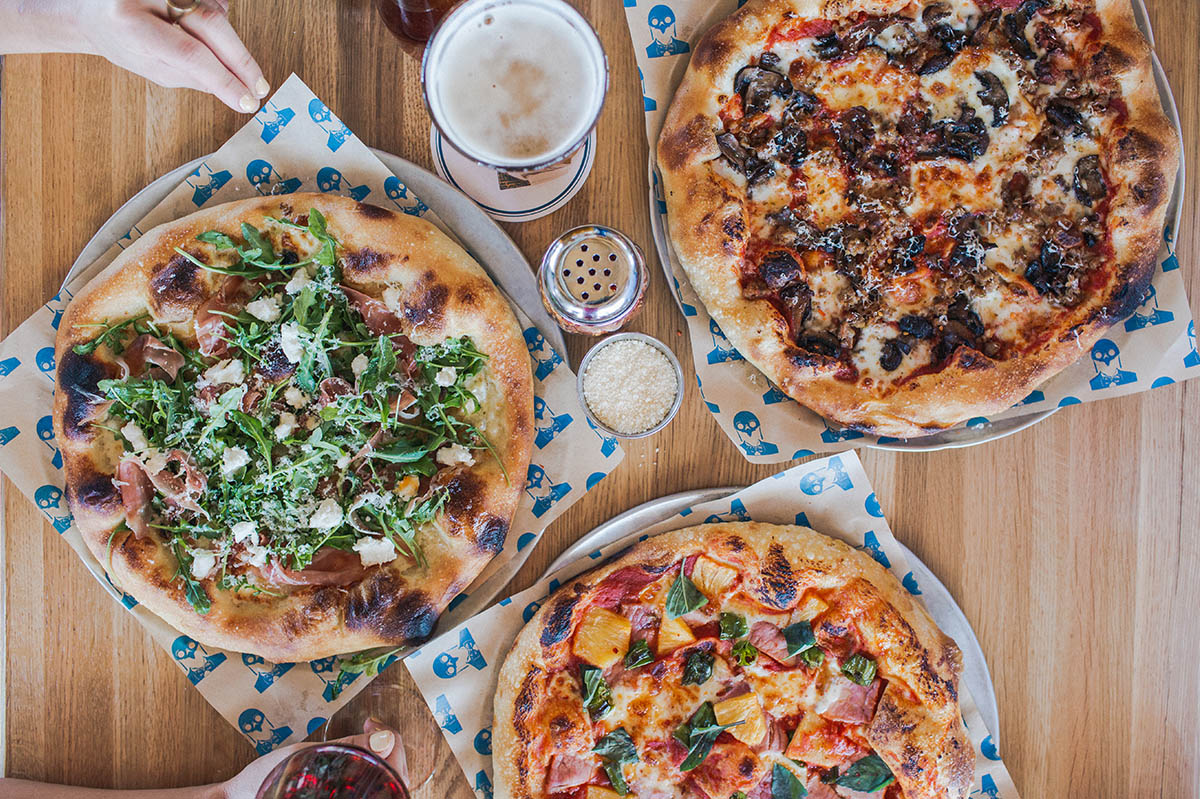 Doughbird to Open in Tucson on May 31
Tucson-native Sam Fox, and his team at Fox Restaurant Concepts announce an offbeatand delicious new dining experience coming to Tucson on May 31st with the opening of Doughbird.
With an unexpected but tasty focus on specialty, house-made pizzas and juicy chicken, Doughbird offers unique flavor combinations that capture guests' taste buds and invite them back to discover more. In addition to pizzas, expect mouth-watering tenders and wings cooked low and slow.
With a wide selection of house-made sauces perfect for dipping anything and everything, Doughbird also offers a variety of exceptional appetizers, salads, sandwiches, and entrees. Innovative cocktails with delightfully surprising ingredients are offered in addition to a selection of wines and local craft beers from some of Tucson's favorite breweries.
Fox started Fox Restaurant Concepts in Tucson 25 years ago, home to the original Wildflower. Since then, he has introduced dozens of unique brands and brought many of them back to his hometown, including Flower Child, which opened next door to Doughbird's eventual location in early April. These two new restaurants join fellow FRC brands Wildflower, Culinary Dropout, Blanco Cocina + Cantina, and Zinburger in Tucson.
"Doughbird focuses on two foods that I happen to really love, pizza and chicken," says Fox, founder of Fox Restaurant Concepts. "With Doughbird, I wanted to create a surprising yet comforting concept – flavors and ideas that are unexpected but make total sense when you try them together. We're excited to grow this brand and know that my hometown is the perfect spot for this restaurant."
Doughbird will celebrate the Grand Opening by giving back, with 30% of proceeds from the Grand Opening day benefitting the Bald Beauties Project. Doughbird is currently hiring for all hourly positions at the Tucson location, including the front and back of the house. They are on the hunt for awesome team members who radiate positivity and enthusiasm and are passionate about serving up tasty eats and drinks.
For information about available positions and to apply, please visit foxrccareers.com.
Doughbird is located at Campbell Plaza (2960 N Campbell Ave, Suite 160). Once opened, business hours will be from 11 am – 9 pm, Sunday through Thursday, and 11 am – 10 pm, Friday and Saturday. Happy hour will be offered Monday through Friday from 3 pm – 6 pm. For more information, visit eatdoughbird.com.