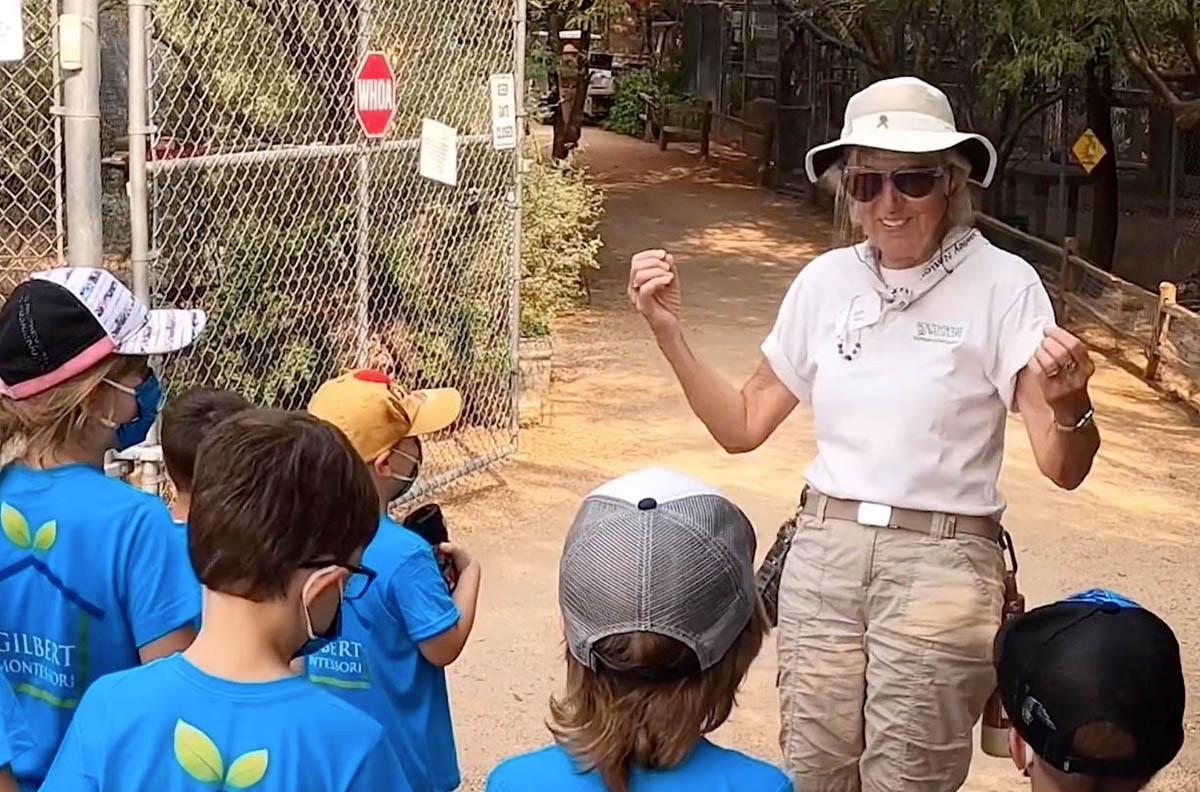 Cox Conserves Heroes Awards Accepting Nominations
Do you know a volunteer or nonprofit taking action to create a healthier planet? If so, help recognize them with a Cox Conserves Hero nomination.
Visit CoxConservesHeroes.com between Aug. 17-31 to nominate a sustainability superstar and give them the chance to win up to $30,000 for the environmental nonprofit of their choice.
Nominate your Cox Conserves Hero today! Here's how it works:
1. Nominate a Cox Conserves Hero: From Aug. 17-31, visit CoxConservesHeroes.com to nominate your hero. You'll be asked to fill out a brief online form. Three finalists will be selected by an internal council for each category: Adult (18+), Youth (under 18) and Nonprofit. 
2. Vote for Your Favorite: Once the finalists have been identified, they each will be profiled on the Cox Conserves Heroes site with a video sharing their story. You and the public will then be able to view the videos and vote from Oct. 3-10 for the nominee they feel is most deserving of the grand prizes.
The winners will be announced in October. In addition to individual recognition, all finalists and winners will receive cash awards to be donated to an environmental nonprofit of their choice courtesy of the James M. Cox Foundation.
New in 2022
Cox Conserves Heroes continues to recognize volunteers and nonprofits making a positive impact, but with a few key enhancements:
New environmental focus areas: To align with Cox's sustainability goals – to send zero waste to landfill by 2024, and to be carbon and water neutral by 2034 – Cox Conserves Heroes will focus on individuals and nonprofits who inspire and are making meaningful progress within three areas of environmental change: reducing carbon, energy and water use and minimizing waste sent to landfills.
New recognition categories: This year, a volunteer or nonprofit can be nominated for recognition in one of three new categories: Adult (18+), Youth (under 18) or Nonprofit. The program will honor a total of six volunteers and three nonprofits.    
More prize money for winners: The total prize money has increased from $140,000 to $150,000. And for the first time ever, the winner of the non-profit category will receive The Jim Kennedy Award to honor Cox Enterprises Chairman Emeritus and James M. Cox Foundation Chairman Jim Kennedy, an environmentalist who started the Cox Conserves sustainability program in 2007.
Since 2008, more than 200 volunteers across the nation have been honored who have helped make a significant impact on sustainability and environmental protection in communities. The James M. Cox Foundation has donated more than $1.4 million to environmental nonprofits on behalf of the Cox Conserves Heroes program.