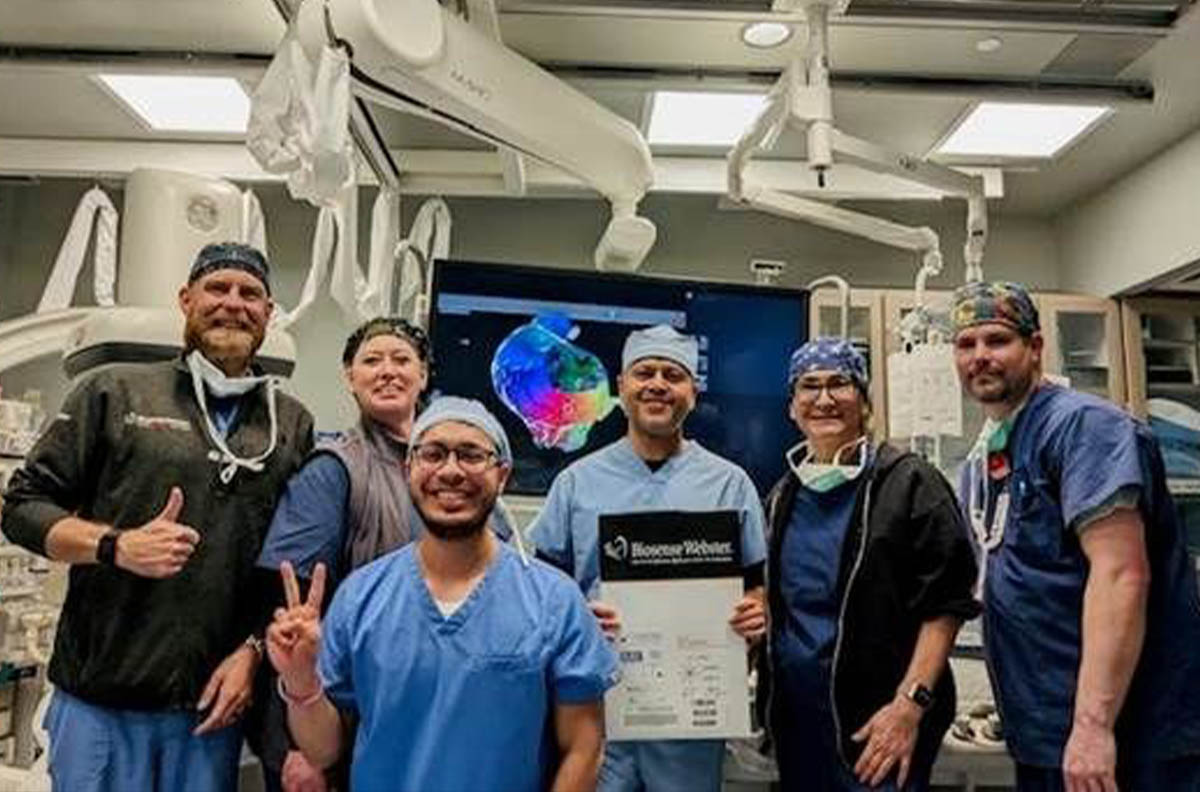 Carondelet Health Network First to Use New Tech to Treat Heart Disease Patients
Carondelet St. Joseph's Hospital is the first in Tucson and Southern Arizona to utilize a new technology and mapping catheter to treat patients with complex cardiac arrhythmias, such as atrial fibrillation and ventricular tachycardia. The new Octaray Mapping Catheter System helps the heart stay in rhythm and provides enhanced electromapping of the heart for ablation procedures to better target the areas causing concern.
"It's an improved mapping technology that's more efficient for the patient and can find things that other systems may have missed," said Dr. Rohit Kedia, an electrophysiologist who was first to use the system in Tucson at Carondelet.
The Octaray consists of a flexible catheter with eight electrode tips at the distal end, which can be used to deliver electrical energy and record electrical signals from the heart. This allows for a faster and more detailed electromapping of the heart to better guide ablation procedures.
"This latest advancement is an exciting milestone that demonstrates Carondelet's commitment to providing advanced cardiac care for heart disease patients. We are proud to be the first to use this technology in Tucson," said Monica Vargas-Mahar, Carondelet Health Network's Market CEO. "Carondelet Health Network will continue to strive for innovative ways to provide high quality, efficient health care for our patients."
Carondelet Health Network cardiologists provide inpatient and outpatient services at Carondelet St. Joseph's Hospital on Tucson's east side and at the Carondelet Heart and Vascular Institute on the campus of St. Mary's Hospital – each with a full complement of medical specialties. Both campuses are recognized for advanced care and are certified by The Joint Commission: St. Mary's Hospital as a Primary Plus Stroke Center and a comprehensive bariatric facility by the Metabolic and Bariatric Surgery Accreditation and Quality Improvement Program. St. Joseph's is recognized as a Level I Trauma Center and Comprehensive Stroke Center.