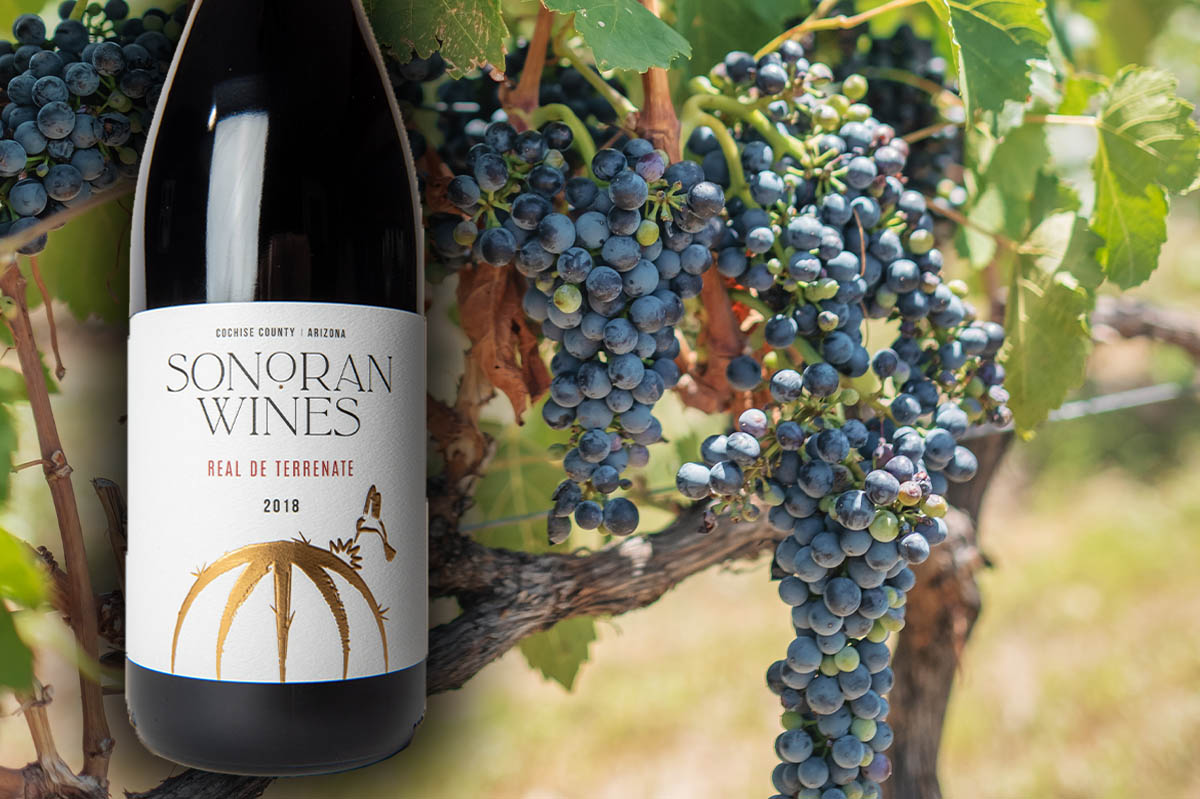 Sonoran Wines Wins Double Gold, Best in Class at 2023 Sunset International Wine Competition
Sonoran Wines, located on the eastern edge of Arizona's Sonoran Desert, has announced its 2021-22 releases have won seven awards, including the prestigious "Double Gold" and "Best in Class" titles at the 2023 Sunset International Wine Competition.
This recognition celebrates Sonoran Wines' continued commitment to crafting exceptional wines that capture the essence of the region.
The Sunset International Wine Competition is renowned for its rigorous judging process, featuring a panel of esteemed industry professionals who evaluate wines from around the world. Sonoran Wines' 2018 Real de Terrenate Côtes du Rhône style red blend stood out among a competitive field of 3000 wines with a score of 97, impressing the judges with its impeccable quality, complexity and expression of the Sonoran Desert terroir.
"We are deeply honored to receive the Double Gold and Best in Class awards at the Sunset International Wine Competition for our 2018 Real de Terrenate," said Lisa Wagenheim, Demion Clinco, and Michael Fassett, partners in Sonoran Wines. "This recognition is a testament to our unwavering dedication to creating best-in-class wines that people love. It is a true reflection of the hard work and passion that goes into every bottle."
In addition to the success at the competition, Sonoran Wines also earned six medals, including a gold medal, at the Arizona Republic Arizona Wine Competition in February. These accolades further validate the exceptional quality and craftsmanship showcased by Sonoran Wines.
Winemaker Lisa Strid noted, "We at Sonoran Wines work every year to bring forth the truest expression of the fruit, the season, and the unique terroir of our beautiful high desert vineyard, and it is always an honor for that work to be recognized. How gratifying for our wine to be understood by the prestigious judges and institution this competition represents. We could not be more thrilled and hope this wine continues to start conversations and bring joy into the lives of those who drink it.
Established with a commitment to excellence, tradition, integrity, heritage and flavor, Sonoran Wines continues the tradition, established by the arrival of Italian missionary Eusebio Francisco Kino in 1687, who first introduced grape vines to the region, which were planted in the gardens of the legendary missions of the Sonoran Desert.
Located along the edge of a winding desert greenbelt, Sonoran Wines benefits from the region's mineral-rich soil and unique climate, contributing to the production of extraordinary grapes. The winery's vineyard was carefully selected for its environmental qualities and deep connections to Arizona's history and heritage.
Sonoran Wines takes pride in its diverse partnership, bringing together experts from various backgrounds, including hospitality, restaurants, events, science, law, and heritage. This collaboration ensures the highest possible quality in both product and service.
To learn more about Sonoran Wines and explore their award-winning collection, please visit their official website: Sonoranwines.com.