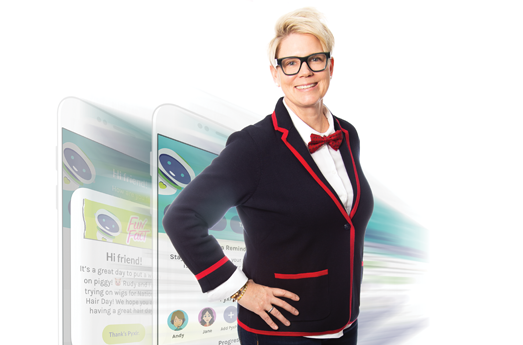 Pyx Health Named Finalist in Fast Company's 2023 World Changing Ideas
Pyx Health, a Tucson-based tech-enabled services company that provides health plans and their members an innovative, scalable solution that effectively addresses the nation's loneliness epidemic, was named a finalist in the health category of Fast Company's 2023 World Changing Ideas Awards.
The awards honor innovations that save lives, extend longevity, or increase access to care.
Pyx Health is the first proven solution to reduce loneliness and mitigate its negative physical and mental health effects. The company recently launched THRIVE Pathway, a groundbreaking program specifically designed to address chronic loneliness using best-practice therapeutic interventions. THRIVE alleviates persistent loneliness by targeting thoughts and behaviors associated with perceived social isolation, and helping to develop the skills needed to understand and independently develop lasting social connections.
"Loneliness is a crisis of epidemic proportions and our society has only begun to proactively tackle this problem," said Cindy Jordan, founder and CEO of Pyx Health. "I know the gravity of this issue first hand because in 2021, I lost my daughter to loneliness. She inspires the mission of Pyx Health, the only solution proven to address loneliness at scale through the combination of compassionate human intervention and evidence-based programming, ultimately improving lives and reducing the massive costs to our health care system."
Pyx Health was among this year's World Changing Ideas Awards 216 finalists—with health, climate, energy, and AI among the most popular categories. Fast Company editors and reporters selected winners and finalists from a pool of more than 2,200 entries worldwide across categories such as urban design, education, nature, politics, technology, corporate social responsibility, and more.
"It's thrilling to see the creativity and innovation that are so abundant among this year's honorees," says Fast Company Editor-in-Chief Brendan Vaughan. "While it's easy to feel discouraged by the state of the world, the entrepreneurs, companies, and nonprofits featured in this package show the limitless potential to address society's most urgent problems. Our journalists have highlighted some of the most exciting and impactful work being done today—from housing to equity to sustainability—and we look forward to seeing not only how these projects evolve but how they inspire others to develop solutions of their own."