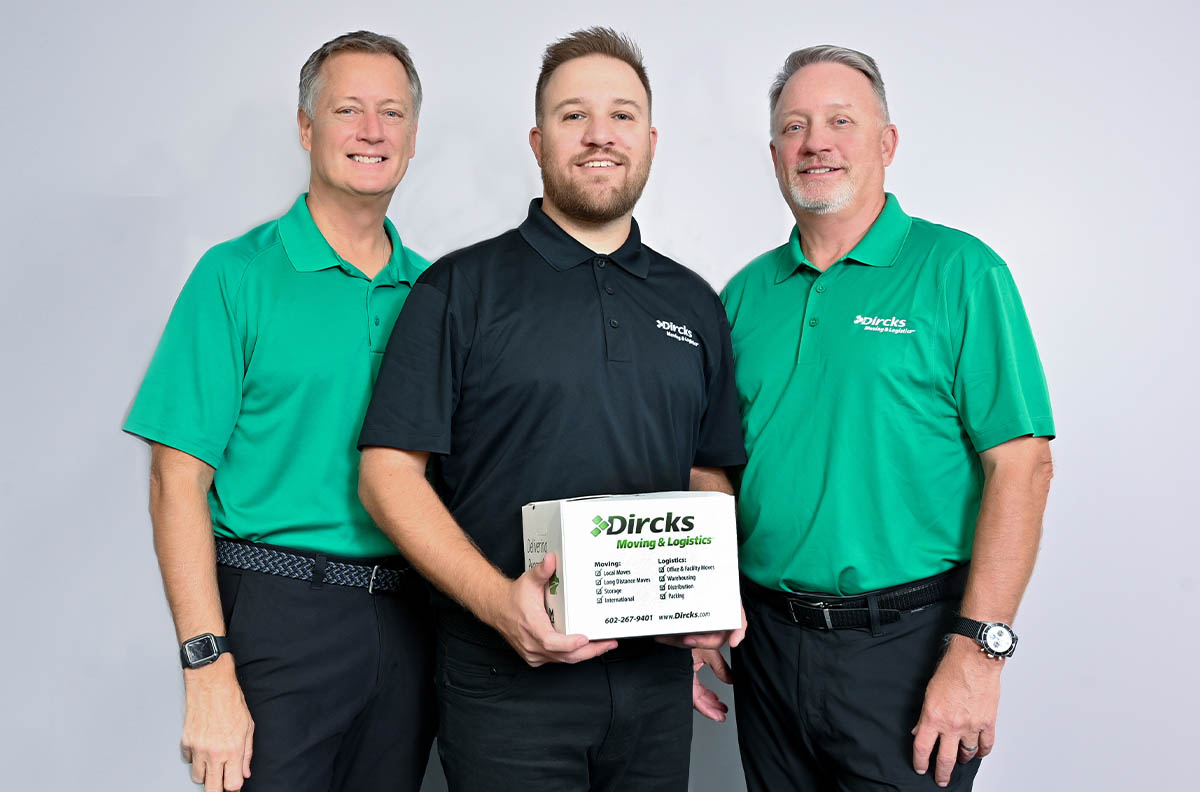 Horizon Moving & Logistics Under New Ownership as it Nears Century in Business
An almost 100-year-old Tucson company will continue to be family-owned and operated as brothers Chip and Rick Dircks have sold the burgeoning business to Chip's son Matt Dircks, who will be leading Horizon Moving & Logistics into the future as president and CEO.
Servicing Phoenix as Dircks Moving & Logistics, the Dircks brothers acquired the Tucson business in 2018 to broaden their service area, returning the long-known Horizon name to the Tucson market. What started in May of 1990 as a family business with 35 employees, 15 trucks and a 50,000-square-foot building in Phoenix has now grown into a statewide family business with over 250 employees, 125 trucks, and more than 750,000-square-feet of warehouse space in five locations throughout Phoenix and Tucson.
"Our goal is to continue fast paced growth of Horizon right alongside the rapidly changing Tucson market," said Matt Dircks. "What my father and uncle have created has blossomed into the largest locally owned moving and logistics company of its kind in the state, and I'm looking forward to overseeing the many ways in which we can further expand to meet the needs of our customers within Arizona and beyond."
With a long family history in the moving industry, dating back to the early 1900s in Minneapolis, Chip and Rick Dircks had a unique perspective on the historical trends and needs of both residential and commercial moves, but also the insight to predict what trends were around the corner. Today, the company has blossomed from solely managing residential moves to having the bulk of incoming revenue come from the commercial moving, warehousing and logistics side of the business.
"It's very exciting and energizing, to take on the leadership of a team that continues to take on record growth while still providing industry leading service," said Matt Dircks. "My father and uncle built a dynamic organization from what began as a $1 million company to a $40 million trucking juggernaut, and I am honored and proud to lead it into the next generation." Both Rick and Chip Dircks will help ease the transition as both will stay on as employees, Chip as a consultant and Rick will continue to represent Horizon in his sales and customer facing role, as well as serve on numerous community and leadership boards across Arizona.