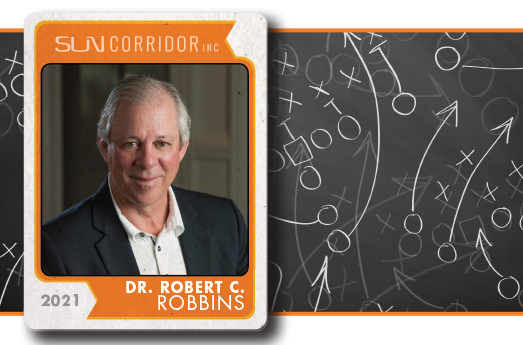 President University of Arizona
In what ways has your organization had to "pivot" as the short-term impacts of the pandemic took hold?
Nearly every aspect of our operations had to pivot. In March, our faculty and staff quickly adapted courses for remote learning, while also putting risk reduction measures in place to keep critical research labs open. The change created severe financial challenges, mitigated with a hiring freeze, pausing new construction projects, and furlough and furlough-based salary reduction programs. Led by Dr. Richard Carmona, former U.S. surgeon general and a longtime faculty member, our reentry team worked over the summer and throughout the fall semester to implement our Test, Trace, Treat strategy and create a campus environment that would minimize the risk of viral transmission and allow us to offer in-person classes.
What trends are you experiencing in your own industry, across the U.S. and globally, related to expected long-term impacts of the pandemic?
The pandemic has had a severe impact on higher education. We will emerge strong at the University of Arizona, but things are going to look different, probably for a long time. Online education was already growing, and that growth has accelerated. Online learning provides increased access to flexible, affordable, high-quality education, particularly non-traditional and underrepresented adult learners. It also allows us to continue serving international students who can no longer travel as freely. Our academic affiliation with the new, independent, Arizona non-profit, the University of Arizona Global Campus, will help extend the university's mission to many more students.
From your business vantage point, what qualities put the Tucson region in a position to recover quicker economically and more effectively than other regions?
The pandemic has demonstrated the extent to which we live in a global society, where the challenges of one community can have an impact worldwide. It also has demonstrated how Tucson and Arizona have the capacity for adaptation and problem solving necessary to lead on a global stage. We all need to work together, across the private and public sectors, across industries and disciplines. Southern Arizona's culture of collaboration has primed us to emerge stronger than ever, if we take the public health emergency seriously and slow the spread of the virus.
What are some of the attributes of Tucson that you personally enjoy?
I have always loved the heat in Arizona, and the Tucson community is incredible.