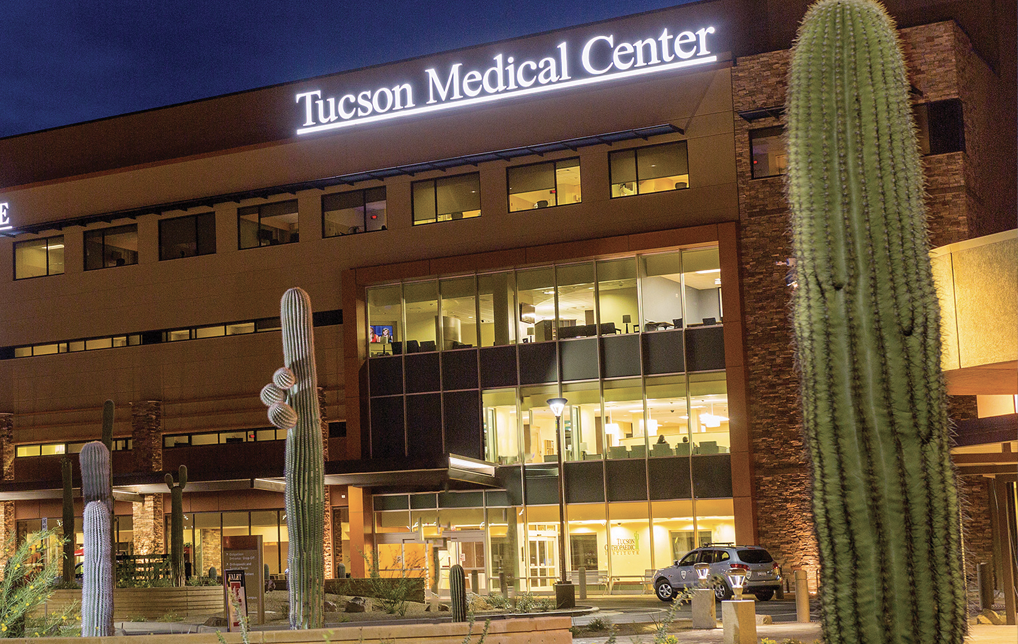 Centurions to Give $200,000 to TMC for Children
The Centurions will present a $200,000 check to TMC for Children on Jan. 20 in front of the entrance at 5301 E. Grant Road.
The nonprofit organization has made TMC for Children its main fundraising beneficiary and has become one of TMC's most significant contributors and advocates.
Funds were generated at its 2022 "The Great Centurions Carnival: A Rio Good Time," which drew more than 6,000 guests to the Kino Sports Complex for an evening of music, entertainment and fun. The goal of this annual event is to support the Centurions' mission of fundraising for organizations that provide health care, education and mentoring to the most underserved kids and their families in Southern Arizona.
"TMC fits our mission really well," said Chris Hanson, executive director of the Centurions. "It's our largest beneficiary. We recognize the amazing work that TMC does for children in our community and we are really proud to be able to support that this year."
The $200,000 gift will go a long way to support the programs and services TMC for Children offers to families in our community. Past Centurions gifts helped with large projects, such as renovating and upgrading TMC's Newborn Intensive Care Unit.
"As a community hospital providing care for children, we truly value this generous commitment and partnership with The Centurions," said Jeffrey Lame, VP and chief development officer, TMC Foundation. "This group is in the middle of a five-year commitment to TMC for Children where they pledged to give $200,000 for each of those five years. We are so thankful for this continued support and for the community's participation in the Centurions' annual fundraising efforts."
Since the beginning of this partnership, the Centurions have donated more than $1 million to TMC for Children.
The group's 2023 event will also benefit TMC for Children. "Fast Times at Centurions High" takes place April 29 at the Kino Sports Complex. Tickets are available at thecenturions.com.