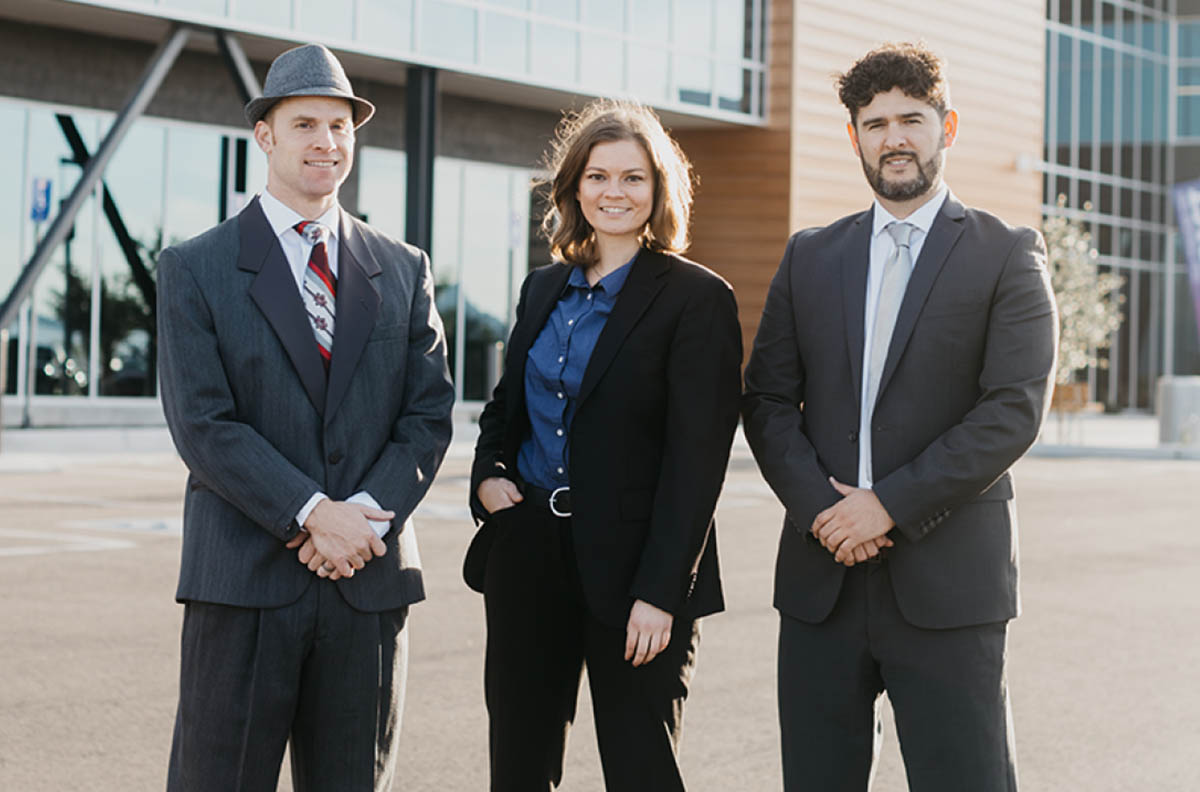 Tucson Startup Paramium Technologies Secures $1 Million Federal Innovation Grant
Paramium Technologies is a Tucson-based startup that grew out of innovations developed at the University of Arizona James C. Wyant College of Optical Sciences, College of Engineering, and the Steward Observatory associated with the College of Science. The company was recently awarded a grant from the Small Business Innovation Research program funded by the National Science Foundation. 
After successfully completing the first phase (funded with $250,000), Paramium received an additional $1 million to build a full-scale commercial production line. With this industry 4.0 manufacturing system, Paramium will supply computer-optimized aluminum dishes for radio astronomy and satellite communication.
Paramium Technologies can inexpensively produce highly customized curved reflectors. The new precision molding method the university researchers invented allows designers to create custom shapes without relying on expensive machined molds.
University researchers worked with Tech Launch Arizona, the commercialization arm of the University, to protect the intellectual property, strategize, form Paramium Technologies LLC, and license the technology to the company. In February 2021, Paramium joined the University of Arizona Center for Innovation, the university's incubator network, to advance their business by working with staff and mentors through a 27-point roadmap designed for startup success.
Next-generation satellite applications are imperative to the future of digital communications. Satellites are getting smaller and smarter, and the way information is transmitted pushes the limits of allocated radio frequencies. New technologies are required to achieve faster and stronger communications between ground stations and satellites. In order to increase the data transmission rates, satellite suppliers need precision custom reflector shapes that are difficult to manufacture using current technologies.
With this additional funding secured, Paramium Technologies will expand U.S. manufacturing of cost-effective compound curve reflectors for ground stations. This will enable the use of advanced optical configurations designed using state-of-the-art optics software, like the off-axis reflector systems engineered for modern radio telescopes like the Next Generation Very Large Array and the Square Kilometre Array in satellite ground stations. "We are excited to launch this technology that will expand scientific discovery and allow higher data rates for satellite communication, connecting more people to space and across our world," said Justin Hyatt, UArizona senior research associate and Paramium Technologies co-founder.
"We are now facing a great opportunity to participate in the manufacturing of the reflectors for a major radio astronomy project, and we will do everything it takes to make it possible," said co-founder Christian Davila-Peralta. The company is preparing the requirements to pursue venture capital funding to expand operations.
This type of startup funding and growth brings jobs to Tucson, also known as Optics Valley due to a high concentration of optics companies generated by research at UArizona.
The SBIR grant program is crucial to the success of many startups. In addition to R&D funding, the federal program provides training in key business areas, commercialization assistance, and interaction with other small, innovative companies. This is a big success not only for the startup but for the Arizona entrepreneurial ecosystem. When Arizona-based startups win such awards, it is a signal to government agencies that the region is equipped to support the commercialization of novel technologies.