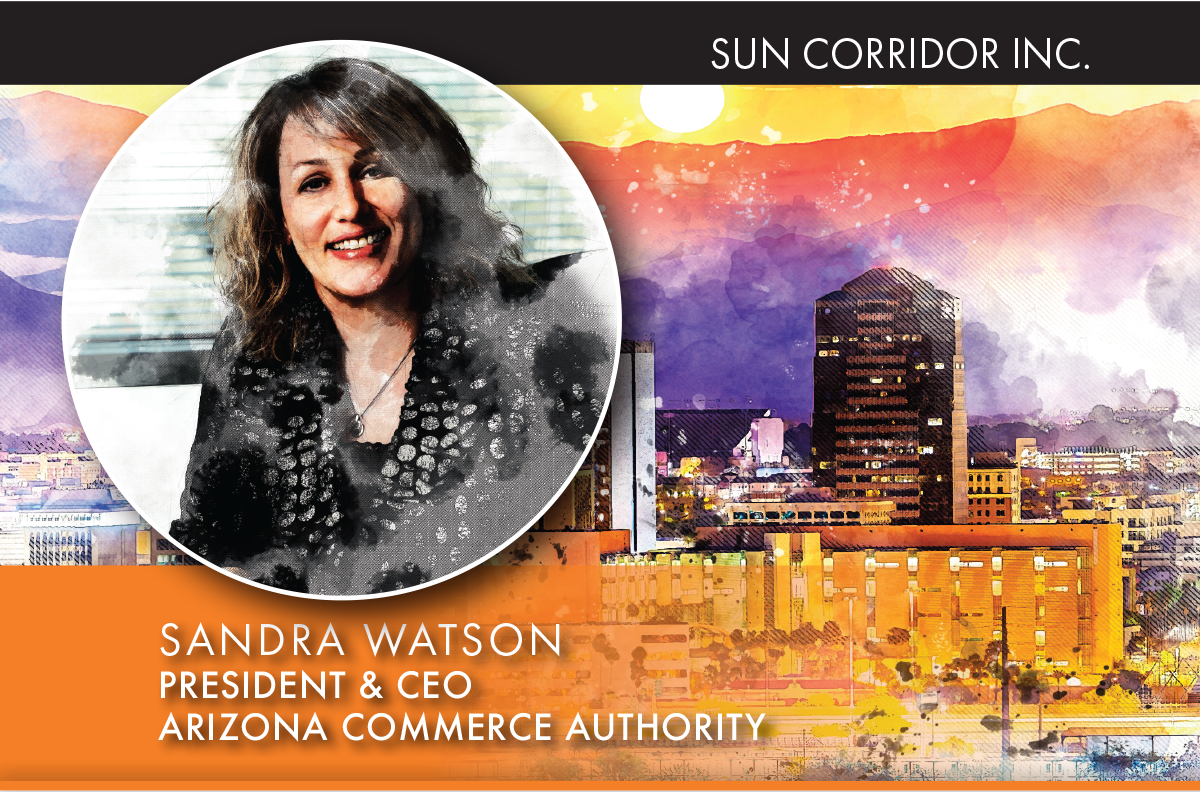 President & CEO, Arizona Commerce Authority
Which economic development "victories" over the years have had the most impact on your business and why?
Arizona's unprecedented economic growth has been fueled by our state's visionary leadership, most notably Governor Doug Ducey and our legislature.
Policies that lower taxes, reduce regulatory burdens, expand investments in key infrastructure like roadways and broadband, and increased education opportunities have driven growth. Examples include Arizona's lowest-in-the-nation flat tax and the governor's proposed $100 million investment to expand broadband to underserved areas.
Another example would be HB 2822, which the governor signed in March. The new law lowers business personal property tax liability 90% or more, making Arizona substantially more competitive for high-wage, high-tech jobs and industries.
If you were involved in the recruitment of a company to the region, what are the top selling points of the region that you would want to communicate to a prospective employer?
Arizona offers companies the complete package: a low-cost business environment, a skilled and growing workforce, top-tier universities and community colleges, a vibrant innovation ecosystem, modern infrastructure, affordable energy, and access to top global markets.
With 130,000 miles of highway, Arizona provides access to more than 85 million consumers within a day's drive. In addition, the state offers access to six border ports of entry with Mexico, convenient access to air travel with 12 commercial and 71 reliever airports, the Port of Tucson – a full-service inland port and rail yard offering more than 1.7 million square feet of amenities – and SkyBridge Arizona, the nation's first air cargo hub to house both U.S. and Mexican customs officials.
Tucson has developed a number of industry clusters that are gaining momentum in the region such as aerospace and defense, mining, biosciences and medicine, and various aspects of technology. Do you consider those to be areas that need continued focus and why?
Tucson's vibrant export industries such as aerospace and defense, mining and biosciences are ripe for further expansion. For example, we've seen new expansions in the biosciences from companies like BD and Eurofins.
Advanced manufacturing is also primed for additional growth. In March, the ACA, along with our partners in Southern Arizona, Sun Corridor Inc., was proud to announce a new U.S. headquarters and manufacturing facility from PowerPhotonic in Sahuarita. In December, Leonardo announced plans to expand its regional presence in Oro Valley by 200 jobs.
In what ways can you, as a member of the Sun Corridor Inc. Chairman's Circle, contribute to continuing the momentum that has been generated in the region in recent years?
Southern Arizona is an exciting place to be for economic growth. The ACA works closely with our partners at Sun Corridor Inc. to promote the region's many assets and attract future expansions in targeted industries.
The University of Arizona, which is a national leader in emerging technologies such as quantum computing, optics, agrisciences, and space technology, will continue to enable innovation. The University of Arizona Tech Park is an example of how entrepreneurs can partner with university expertise to bring new products and services to market.