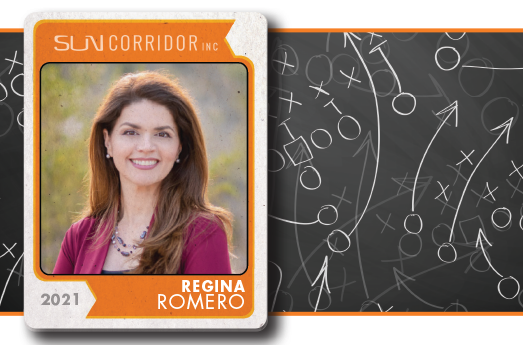 MAYOR, CITY OF TUCSON
In what ways has your organization had to "pivot" as the short-term impacts of the pandemic took hold?
The City of Tucson immediately moved to a virtual work environment to keep all of our employees safe, while not skipping a beat in providing core services. Over the past year, our amazing city team and dedicated employees have been adjusting and re-evaluating while pivoting to serve the City of Tucson. We moved to virtual mayor and council meetings, set up mask giveaways, testing sites and virtual permit reviews. In May, to support the local economy, we launched a pilot program for businesses to temporarily extend outdoor dining areas and received approval within 72 hours. This was in addition to waiving easement and parking fees. I also asked the council to support an initiative to amend the parklet policy and permanently extend outdoor dining for businesses. Small business navigators were added to the team and have fielded almost 700 requests for assistance through October.
What trends are you experiencing in your own industry, across the U.S. and globally, related to expected long-term impacts of the pandemic?
As a region and community, we must join together to be mindful of our most vulnerable populations hardest hit during this pandemic. A multi-faceted solution by working together – the city, the county, the state, non-profit organizations and the private sector – will create a sustainable approach to address long-term impacts.
From your business vantage point, what qualities put the Tucson region in a position to recover quicker economically and more effectively than other regions?
Tucson is a community of problem solvers, innovators and dedicated partners. While we must address the pandemic's immediate challenges, we must also plan for short-, mid- and long-term goals. The good news is that we have momentum. In May, Moody's Analytics ranked Tucson among the Top 10 U.S. Cities Best Positioned to Recover from the Coronavirus. In July, the Site Selectors Guild identified Tucson among top mid-sized cities for new projects. Thanks to wise financial planning by mayor and council, with support from the city manager and his financial team, the city is positioned to weather this pandemic and return even stronger. For the first time, we have the ability to set 10% of our General Fund in our Rainy Day Fund. Our city's credit ratings improved this year once again, and we are in great standing to borrow for future needs at low interest rates, benefitting taxpayers. Finally, mayor and council made a once-in-a-generation decision to embrace historically low interest rates and sell pension obligation bonds to secure our public safety pension system. This move could save Tucsonans more than $600 million taxpayer dollars for decades to come and ensure the retirement security of our police officers and firefighters.
What are some of the attributes of Tucson that you personally enjoy?
Our diversity and commitment to preserving our culture and history are among the many attributes that make Tucson unique. We are endowed with pristine landscapes and surrounded by breathtaking public lands with hundreds of hiking trails to enjoy nature and observe wildlife. Our community is environmentally grounded and has a strong ethic of conservation. We are working to beautify neighborhoods through the Tucson Million Trees Campaign and improve green infrastructure through the Green Stormwater Infrastructure program. It gives me great pleasure to serve such an environmentally conscientious community. Tucsonans are innovators and we never give up.