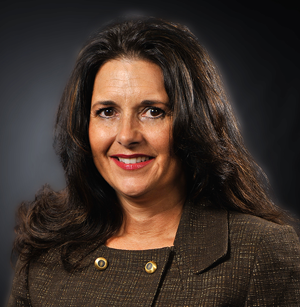 Lori Banzhaf Named Executive Vice President of Tucson Metro Chamber
The Tucson Metro Chamber has promoted Lori Banzhaf to the position of executive vice president. In her new role Banzhaf is responsible for overseeing membership sales, advertising and sponsorships, and events.
"Lori plays an integral role in the Tucson Metro Chamber's team we are pleased to have her accept the position of executive vice president" said Mike Varney, president and CEO of the Tucson Metro Chamber. "She is instrumental in meeting the needs of the Tucson Metro Chamber's members and much of the Chamber's success in reaching its goals can be attributed to Lori's hard work and dedication to the Chamber's mission of promoting a strong local economy."
Lori joined the Tucson Metro Chamber in June 2011 as the vice president of business development after a successful career as the director of major gifts and planned giving for the Tucson Medical Center Foundation. She is also well known for her work as the president and founder of Monsoon Marketing, a full-service event consulting and management firm. In all, she has nearly 25 years of sales and marketing experience that she puts to use at the Chamber.
Banzhaf was recognized as one of the 2010 Women of Influence by Inside Tucson Business. She is a member of the Western Association of Chamber Executives and she along with her husband, Steve, are the 2015 Heart & Stroke Ball chairs.
About The Tucson Metro Chamber The mission of the Tucson Metro Chamber is to promote a strong local economy resulting in business growth, ample employment and improving quality of life for all citizens. The Chamber is a membership-based business advocacy and networking organization that represents nearly 1,450 businesses, employing more than 110,000 employees in the Greater Tucson area. Small business makes up approximately 85 percent of Chamber membership, which mirrors the overall Tucson area business community.