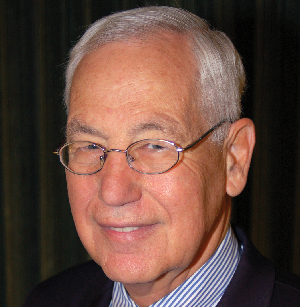 Biggers Chairs Tucson Airport Authority Board
Edwin L. Biggers was named chair of the Tucson Airport Authority board of directors.
Biggers, president of Advanced Ceramics Manufacturing in Tucson and chairman of the Board of Regents for Pepperdine University, has been a TAA member since 1989 and previously served on the board.
New TAA board officers are:
•Chairman-Elect Steven R. Cole, president, Southwest Appraisal Associates
•Secretary Michael F. Hannley, president and CEO, Bank of Tucson
•Treasurer Steven D. Fell, senior VP, National Bank of Arizona
•Assistant Secretary Tony Finley, CFO, Long Companies and Long Realty
•Assistant Treasurer David Goldstein, president, Diamond Ventures
New board members are Goldstein, Lisa Lovallo, Southern Arizona Market VP for Cox Communications, and Judy Patrick, director and chairman of CopperPoint Mutual Insurance Co.
New members are Francis X. Chambers, director of AvPORTS; Patty Doar, owner and CEO of Arizona Inn; Stephen Eggen, retired CFO of Raytheon Missile Systems; Todd Jackson, attorney with Jackson & Oden; Herb Kai, manager of Kai Family Entities; Dennis Minano, strategic consultant with DRM Strategies, and Michael Stilb, president and managing director of CBRE-MAS.