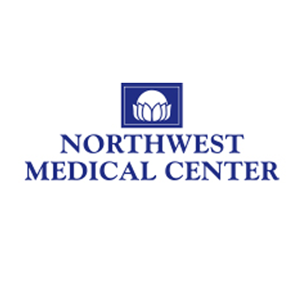 Northwest Urgent Care Opens New Location
Northwest Medical Center (NMC) announces the opening of its newest Northwest Urgent Care at 1370 N. Silverbell Road, Suite 170 (near Speedway and Silverbell). The urgent care opens today, Monday, July 7 and is open seven days a week from 9 a.m. – 8 p.m. to make it convenient for patients especially in the evening and on weekends.
No appointments are needed—patients need only walk in to be seen.
The urgent care is staffed by physicians specializing in the urgent care setting, along with physician assistants, nurse practitioners and registered nurses. In addition to urgent care services, walk-in lab, EKG and x-ray are also available.
Northwest Medical Center's CEO Kevin Stockton says, "We know urgent care services are a convenient way for many people to receive care when they can't get in to see their primary care physician. Our urgent care centers are a great option for illness and injuries that happen after hours or on weekends, for patients of all ages. We're excited about this new location and being able to serve the community around the Speedway and Silverbell area."
Northwest has six urgent care locations across the metro area. A full list of locations is available at NorthwestMedicalCenter.com.
To celebrate the opening, Northwest Urgent Care will be offering free sports physicals to young athletes on July 25 from 10 a.m. to 5:30 p.m. A reservation is required for the free sports physical event and may be made by calling 866-NW4WELL (866-694-9355) to register. Space is limited so parents are encouraged to register their child as soon as possible.
Northwest Medical Center
Northwest Medical Center is a 300-bed hospital offering a full range of healthcare services including Emergency services, accredited chest pain and heart failure programs, neurology and neurosurgery, outpatient imaging, a nationally accredited surgical weight loss program, total joint program, spine program and stroke center (distinguished by Joint Commission with Gold Seal designations), robotic surgery, GI lab, a free-standing women's center, women's imaging center of excellence (including 3D mammography) inpatient rehabilitation facility, wound care center, five urgent care facilities, and the Lazos de Familia and Healthy Beginnings pregnancy outreach programs. NMC also has three ambulatory surgery centers and Northwest Allied Physicians, an affiliated physician practice offering primary care and a wide range of specialists. For more information, visit www.NorthwestMedicalCenter.com.