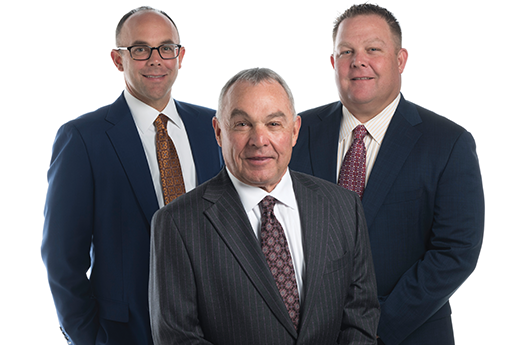 From Family Firm to Global Powerhouse
By Christy Krueger
Jack Clements smiles knowing insurance as a career is all in the family.
His father and brother have owned an insurance agency in Atchison, Kan., where Clements grew up. Now his own sons work with him at HUB International Southwest. Will there be more generations to come? Jack has four granddaughters whom he
describes as exceptional salespeople who may very well want to join their dads at HUB International Southwest.
They didn't all set out to work in insurance. Clements earned an accounting degree at University of Notre Dame. After graduating in 1972, Clements went to work for Coopers & Lybrand – now PricewaterhouseCoopers – to open a new Tucson office in 1976 and became partner in 1982. He then worked in real estate and insurance with other firms before founding The Clements Agency in 2000.
His sons, Jim and Sean, pursued other careers after college before returning to Arizona to help build the family business. Jim Clements earned a bachelor's degree in business management and played football at St. John's University in Collegeville, Minn. "I had the opportunity to visit the campus and loved what I found there. It is an experience I will never forget."
After graduating, Jim spent five years working in the fountain/foodservice division at Dr Pepper/Seven Up in Texas and California.  In 2003, Jim moved back to Arizona to work with Jack to expand the operations, opening the Scottsdale office a few months later. "For the first year I worked with Jack   to learn the business and develop our business relationships" he said.     
After younger son Sean graduated from Pepperdine University with a bachelor's degree in business administration, he worked for Coors Brewing Company in the Southeast United States based in Charlotte, N.C. After discussions with Jack and Jim, he decided to return to Arizona to join the family business.
"It was a leap of faith coming from the beer business to insurance," he said. "Jim and I both had great sales training in our first careers, which was a big factor in our eventual success. With the three of us working together, we have been able to expand our Arizona footprint from Tucson to Scottsdale and Flagstaff."
Jack, Jim and Sean have built the business while adhering to their core values – honesty, integrity and persistence. "Do what you say you'll do, always treat others fairly, and do what's right for the client even if it is not in your own best interest," Jack said.
The Clements family is very proud of what they have been able to accomplish working together and look forward to continuing this tradition with HUB International.