It's Beginning To Look A Lot Like Christmas!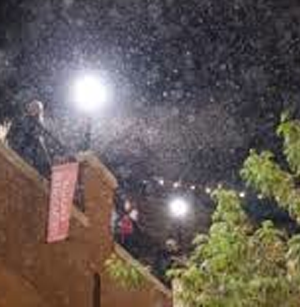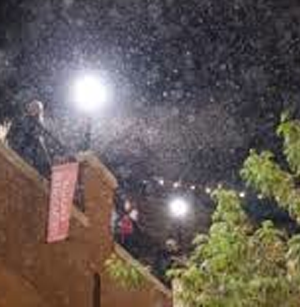 Enchanted Snowfall
At La Encantada Shopping Center
Tucson Medical Center presents
Enchanted Snowfall,
an all-time favorite event for the holiday season at La Encantada Shopping Center. With a new 28 foot holiday tree in the main courtyard, families can see live snowfall every Friday and Saturday evening at 6pm with an encore show at 6:45 pm, from November 28 until December 20, 2014. All shows will be open to the public, and admission is absolutely free. Photographers and camera crews are welcome. During the 30 minute break between the two 15-minute snowfalls, there will be musical groups lined up on different nights to serenade the center with holiday tunes: Tucson Desert Harmony, Ventana Vista Children's Choir and Catalina Foothills High School Jazz Group. Don't forget, Blanco Tacos + Tequila will be serving Mexican hot cocoa to keep your fingers warm. "Enchanted Snowfall is a magical experience, especially for Tucsonan's who don't get to see snow that often – however, it's not real snowflakes – it's 98% magic and 2% soap," said Sheila Hunter, Sr. Property Manager of La Encantada. "Also, it is another away for us to deliver a unique, one-of-a-kind shopping experience." Macerich, an S&P 500 company, currently celebrating 20 years of trading on the NYSE, is a fully integrated self-managed and self-administered real estate investment trust, which focuses on the acquisition, leasing, management, development and redevelopment of regional malls throughout the United States. Macerich currently owns 56 million square feet of real estate consisting primarily of interests in 52 regional shopping centers. Macerich specializes in successful retail properties in many of the country's most attractive, densely populated markets with significant presence in California, Arizona, Chicago and the Greater New York Metro area. Additional information about Macerich can be obtained from the Company's website at www.macerich.com.