10th Anniversary Gootter Grand Slam Tennis Exhibition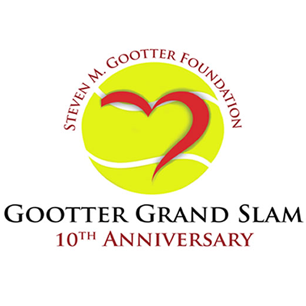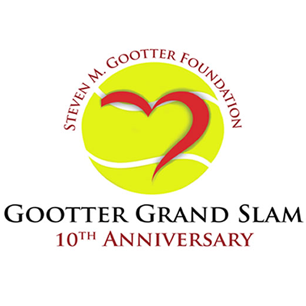 GOOTTER GRAND SLAM TENNIS EXHIBITION
At La Paloma Country Club – 3800 E. Sunrise Drive
Tennis fans will be seeing "doubles" this October when Grand Slam winners the Bryan Brothers and Jensen Brothers will face each other for the first time at the Westin La Paloma Resort. The 10th Anniversary Gootter Grand Slam Exhibition will be held Thursday, October 1st, 2015. Doors open at 4:30pm for guests to enjoy live music, silent auction, a chest compression demo, Red Door services and more before the exhibition match begins at 7pm on Center Court. Food and beverage will be available for purchase.
Bob Bryan & Mike Bryan- The Bryan brothers are identical twins, who are the most successful doubles team of all time, winning Olympic Gold and 16 Grand Slam titles. They have held the World No. 1 doubles ranking jointly for 428 weeks (as of August 10, 2015), which is longer than any team in doubles history.
Murphy Jensen & Luke Jensen – The Jensen brothers are one of the most popular doubles team in the history of the game. Murphy is in his 7th season coaching the World Team Tennis Champions, The Washington Kastles, and dedicates much time participating in charity tennis tournaments around the world. Luke is the Director of Tennis at Sea Island following eight seasons as head women's tennis coach at Syracuse University. The Jensen Brothers won the 1993 French Open doubles title. They also teamed to win a total of four ATP Doubles titles.
The Steven M. Gootter Foundation – The Steven M. Gootter Foundation was formed by the friends and family of Steve Gootter, a vibrant, athletic 42-year-old father of two who lost his life to sudden cardiac death on Feb. 10, 2005. Its mission is dedicated to defeating sudden cardiac death by supporting increased awareness, education and scientific research and the distribution of AEDs. To date, the Foundation has raised over $3.5 million and endowed the Steven M. Gootter Chair for the Prevention and Treatment of Sudden Cardiac Death at the UA Sarver Heart Center. Ongoing efforts fund research and continue the mission of providing life saving Automated External Defibrillators (AEDs) to Southern Arizona schools, places of worship, recreational centers and police patrol vehicles. Over 180 AEDs have been placed all over Tucson and surrounding areas.
For additional information on the Steven M Gootter Foundation visit www.gootter.org. For additional information on the Gootter Grand Slam and for celebrity interview requests please contact: Norma Gentry at 520-318-9445.
Adult spectator $40 per person; Youth (Ages 6-18) $20; Children 5 and under FREE; Courtside Seat $75 *(limited availability)