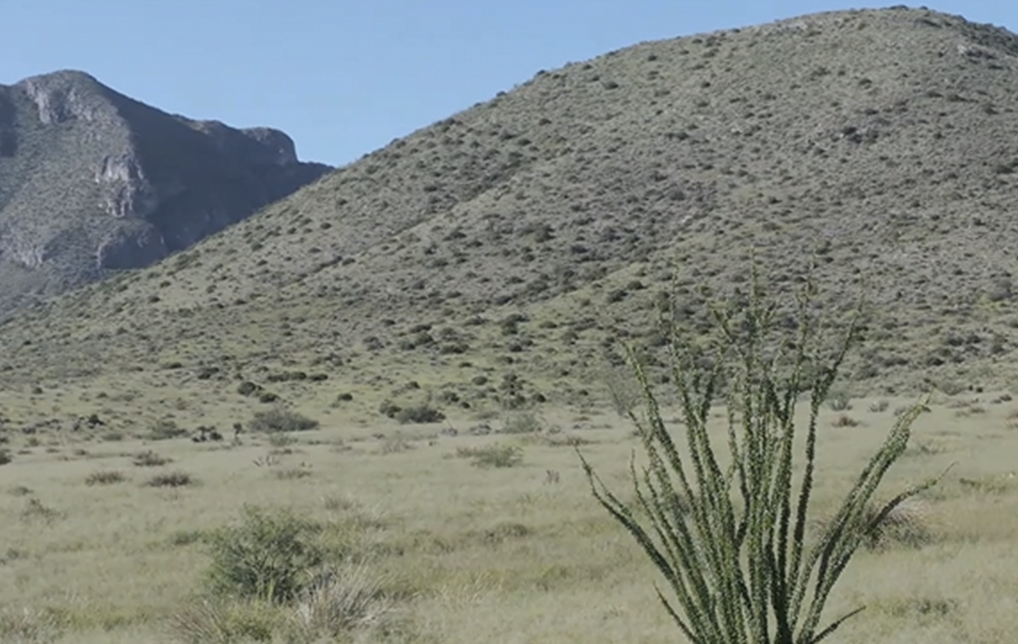 Arizona Land and Water Trust Protects Additional 1,860 Acres of Rain Valley Ranch in Sonoita
Arizona Land and Water Trust has protected an additional 1,860 acres of the historic Rain Valley Ranch in Cochise County, Arizona east of Sonoita, along State Highway 82. The protection of Rain Valley Ranch began in 2015 as part of a strategic phased approach that as of 2021 has saved a total of 3,800 acres.
This historic working cattle-ranch is part of an important wildlife corridor, linking the Whetstone, Mustang, and Huachuca mountains. Through conservation easements, such as those on Rain Valley Ranch, the Trust is expanding protection of native grasslands, critical habitats and working landscapes, as well as preventing incompatible development.
The ranch has supported agricultural use for many years in the Sonoita region and provides habitat for the Federally endangered jaguar and potential habitat for pronghorn antelope, Chiricahua leopard frog and other sensitive species in the area. With large properties in the Sonoita/Elgin area continuing to be purchased for single-family homes or "ranchettes," the threat of development increases for locations like Rain Valley Ranch, making its conservation critical.
In addition, Rain Valley Ranch is located within the Fort Huachuca Sentinel Landscape (FHSL). Therefore, this protected landscape not only allows for the permanent conservation of grasslands and native species but ensures low levels of electromagnetic interference on U.S. Army Fort Huachuca's training activities and protects the integrity of its restricted airspace needed to further key military operations.
"Preservation of open space to help meet the multifaceted needs of the FHSL such as maintaining an electromagnetically pristine airspace for military training and testing purposes, strengthening agricultural opportunities, and protecting native vegetation and habitat for Arizona's wild species were all met through this project," says Julie McIntyre, Fort Huachuca Sentinel Landscape Partnership Steering Committee Chair and Assistant Field Supervisor of U.S. Fish & Wildlife Service.
With supporters, landowners and funding partners, Arizona Land and Water Trust has now protected more than 62,500 acres throughout Southern Arizona since 1978. The Trust holds more than 24,000 acres in conservation easements.
 Arizona Land and Water Trust is a 501(c)(3) nonprofit committed to protecting Southern Arizona's western landscapes, its heritage of working farms and ranches, wildlife habitat and the water that sustains them. The organization is accredited by the national Land Trust Alliance and won the Alliance's National Land Trust Excellence Award in 2016. For more information about the Trust, visit the Trust's website.