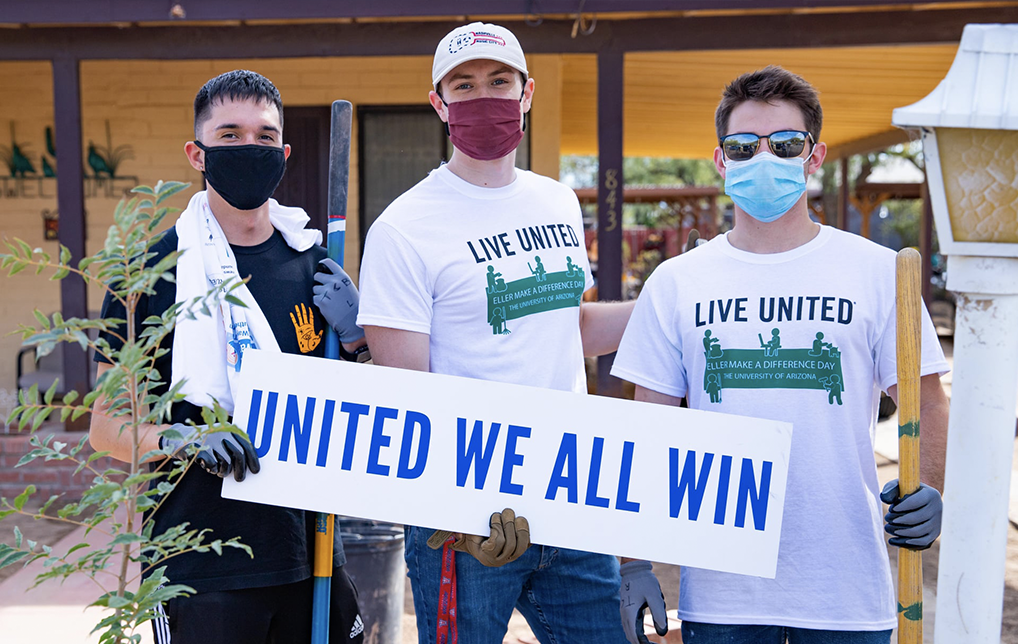 United Way of Tucson and Southern Arizona Seeks Volunteers for Days of Caring
United Way of Tucson and Southern Arizona is now inviting individuals throughout the community to register as volunteers for this year's 22nd Annual Days of Caring event.
On Oct. 22 and 23, the two-day initiative is expected to pair more than 100 local projects with thousands of caring volunteers to improve the Southern Arizona community one project at a time. Last year, more than 1,100 volunteers turned out to complete 80 projects, including outdoor clean-ups in neighborhoods, various landscape activities, school painting, kindness projects of various kinds, and others.
Due to COVID-19 safety protocols, virtual projects were encouraged last year and will continue to be an option this year. Options for virtual projects include "create your own" kindness rocks, positive sidewalk chalk art, and more.
This year, volunteers can register from Sept. 1 – Oct. 18. Due to the ongoing pandemic, organizers and volunteers will be asked to follow local public health and CDC guidelines.
"Our annual Days of Caring is a signature event that has become a central part of who we are and what we stand for at United Way," said Tony Penn, president and CEO of United Way of Tucson and Southern Arizona. "We want to thank, in advance, all of those who will be joining together to volunteer for the many projects that will improve our community this coming October, knowing that we all thrive when we work together."
For more details and registration information, please visit www.unitedwaytucson.org/daysofcaring . For further assistance, please contact Meredith Bode at daysofcaring@unitedwaytucson.org.