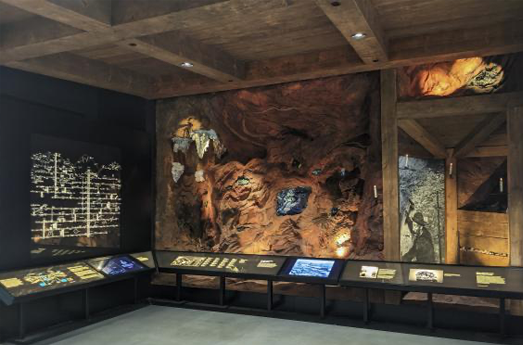 Alfie Norville Gem & Mineral Museum Opens to General Public
The University of Arizona Alfie Norville Gem & Mineral Museum has opened for general admission to the public.
The museum, located in the historic Pima County Courthouse, aims to expand the region's story from turquoise mined by indigenous people in Arizona to rocks found on asteroids within the solar system. With its newly expanded space and upgraded collection, the museum aims to bring the Tucson community together to learn about the significant influence of minerals.
Museum hours will be Monday through Friday from 10am-2pm. Admission pricing is $15 for adults (13-64), $10 for seniors (65+) and active military with I.D., $5 for children (4-12) and Arizona college students with I.D. and free for children (0-3).  Tickets are available for purchase in-person at the museum at the front desk. 
The museum accepts debit, credit and Apple Pay and will update when its able to take cash and/or provide an option for online tickets.
For parking downtown, there are multiple parking garages and lots with public access to the courthouse at 115 N Church Ave. There is also metered street parking near the courthouse. The museum highly recommends parking at El Presidio Parking Garage, 165 W. Alameda St. Through a partnership with Pima County, parking validation is available for museum visitors that park in that garage only.
The grand opening event for the museum will take place Feb. 3, 2022, during the annual Tucson Gem, Mineral and Fossil Showcase. More information on the grand opening event will be available closer to the event.