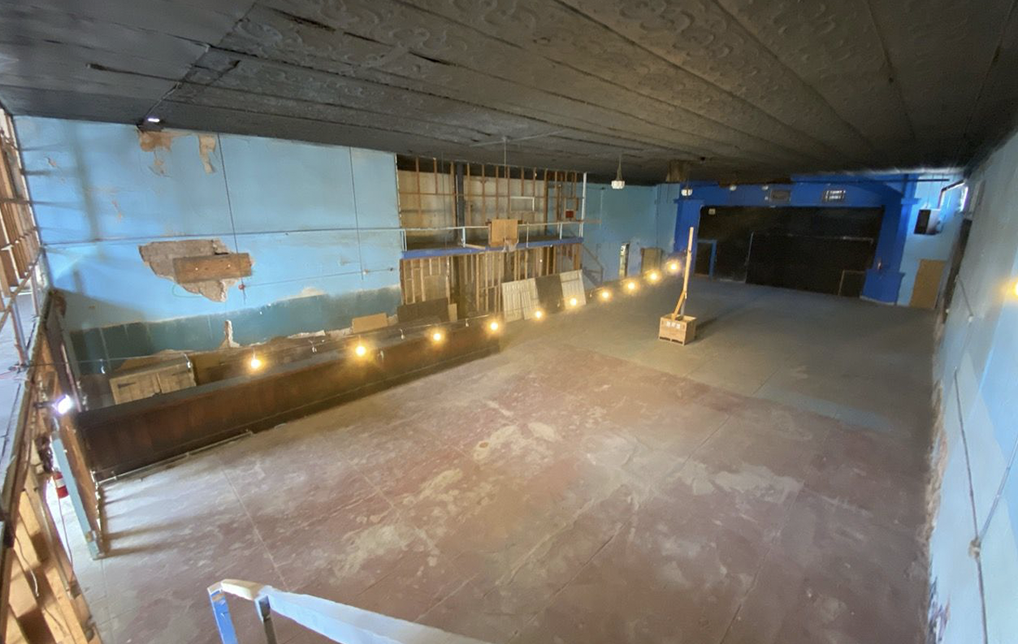 Stratford Art Works Purchases Historic Teatro Carmen to Restore, Broaden Use
Stratford Art Works, Inc., an Arizona non-profit arts organization with a 25-year history of fostering art, artists and Art Space projects, has purchased the iconic Teatro Carmen located at 380 South Meyer in Barrio Viejo.
The building was previously owned by the Rollings family, longtime Tucsonans and Barrio Viejo stewards who owned it since the early 1990s and had done work to stabilize and preserve many of its iconic elements. The building was constructed in 1915 for its original owner, Carmen Soto. It was Tucson's largest and most beautiful theatre, a mud-adobe building that may be the region's oldest extant structure associated with Spanish-language theatre and film.
The theatre hosted traveling Spanish language theatrical productions, ballroom events, early silent film screenings and boxing matches. It then became the home of the Pilgrim Rest Elks Lodge #601, a Black social club from 1937-1986.
Final architectural plans for the project are still being developed, but initial concepts call for the creation of a multi-purpose performing arts space with flexible seating for up to 300 people, along with a full stage and performance support areas. The theatre will also have an adjoining bar and small restaurant space with an outdoor patio on the corner of Meyer and Simpson.
Programming at the reopened Teatro Carmen will include music, film, theatre, dance and community events. Rehabilitation will be funded by a combination of grants and donations from the public and private sectors. Several grants have already been awarded and fundraising will move out of the quiet-phase this fall.
"We're thrilled to be working on this iconic building's return to service as a multi-cultural hub for the community, and the Barrio Viejo neighborhood," said Stratford President Herb Stratford. "It is an honor to help write the next chapter in Teatro Carmen's already storied history."
Founded in 1996, Stratford Art Works, Inc. has worked on a wide variety of projects connecting artists and audiences in Southern Arizona. The Arizona 501 (c )(3) has helped incubate and foster; art spaces, activities and publications that educate, inspire and celebrate the arts.