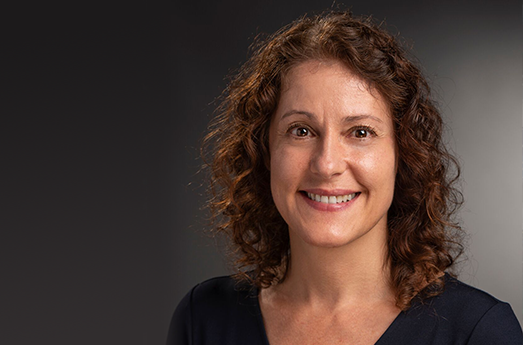 University of Arizona Announces New Dean of the College of Science
Carmala N. Garzione will join the University of Arizona on June 7 as the dean of the College of Science. In her role, Garzione will lead the development and implementation of a broad strategic vision for growing the college's programs at all levels.

A distinguished earth scientist, Garzione earned a doctorate in geosciences from the University of Arizona. Her research interests include the interaction between climate and tectonics, stable isotopes in terrestrial paleoclimate-paleoenvironmental studies, and sedimentary basin evolution and tectonic history of mountain belts. Garzione was an early pioneer of methods to estimate the past elevations of mountain belts, which have allowed scientists to understand the timeframes and geodynamic processes that build mountains and the role that mountain belts play in the evolution of regional and global climate. Her research focuses on the interface between the tectonics and climate systems in the Andes and the Himalaya-Tibetan mountain belts.
Garzione is excited to return to Tucson and the Wildcat community. Her time at the University of Arizona propelled her passion for geosciences, teaching and research, especially the field work aspect of research. After leaving Tucson, she moved to Rochester, N.Y. where she swapped hiking and backpacking in the desert and mountains for new winter activities.

In 2020, the Society for Sedimentary Geology awarded Garzione the Dickinson Medal for a mid-career scientist whose research has contributed to major shifts in scientific thinking. In 2016, she was named the Helen F. and Fred H. Gowen Endowed Professor at the University of Rochester. Garzione's work in teaching earned her the Goergen Award for Excellence in Undergraduate Teaching at the University of Rochester. Other honors she has received include the Blavatnik Award for Young Scientists from The New York Academy of Sciences and the Young Scientist Award (Donath Medal) from The Geological Society of America.

Garzione joins the University of Arizona from the Rochester Institute of Technology, where she serves as associate provost for faculty affairs. In this capacity, she focused on faculty development and retention of strong research-oriented faculty, while sustaining teaching excellence. Garzione was responsible for developing policies and best practices to support faculty recruitment, onboarding, promotion and tenure, and retention. In her role at RIT, Garzione developed a Department Chair Leadership Development Series in collaboration with department chairs and Human Resources.

Recently, Garzione has also supported critical planning efforts related to COVID-19 and with adapting policy and process frameworks to address COVID-related issues. Garzione launched several innovative initiatives during COVID-19 to help minimize the impacts on the institution and its faculty, staff and students. For example, the College Course Advancement Team at RIT coordinates faculty representatives working with the Innovation Learning Institute to share best practices and tools with faculty for online and hybrid online and in-person teaching.

Garzione previously served as the founding director of the Center for Energy and Environment at the University of Rochester. She assisted in establishing the center, which captured the intersection between climate change, energy sustainability, and environmental and public health.
As chair of the Department of Earth and Environmental Sciences at the University of Rochester, Garzione extended faculty strengths from primarily traditional Earth-centered disciplines to ocean, atmosphere and Earth system modeling. Research expenditures more than tripled under Garzione's leadership as department chair.
Garzione and her family look forward to getting back into desert style outdoor adventures and taking in all Tucson has to offer. They also look forward to exploring our rich culture, music and theater, and local museums.