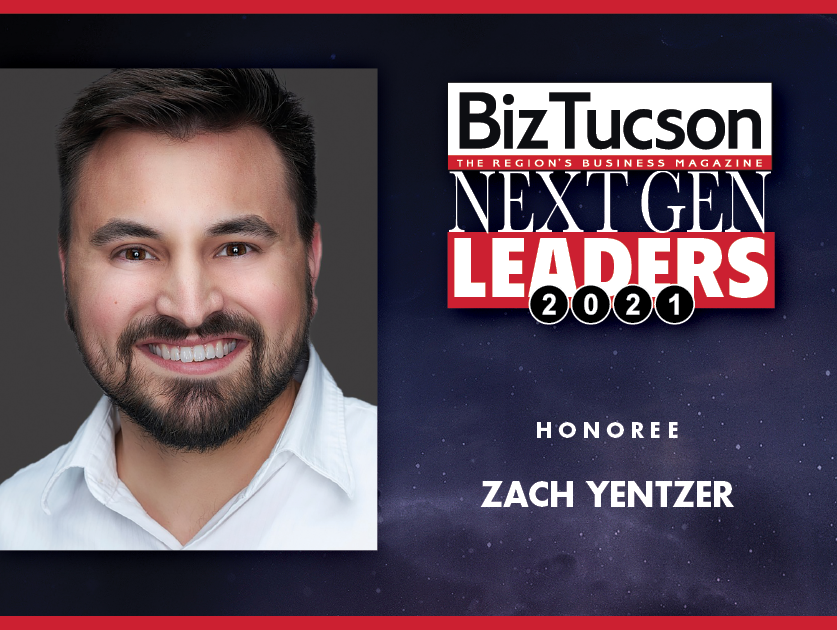 Executive Director
Tucson Young Professionals
2020 Flinn-Brown Fellow
Zach Yentzer has intentionally focused his work on the intersection of neighborhood and housing policy, as well as workforce and economic development, to shape an inclusive, innovative future for Tucson.
Yentzer serves as the executive director of Tucson Young Professionals and serves on the Tucson Metro Chamber's Talent Taskforce. He's also the president of the Menlo Park Neighborhood Association, is a member of the Barrio Neighborhood Coalition and serves on the Downtown Tucson Partnership board as a director of its Downtown Neighborhoods and Residents Council.
Yentzer hosts the daily talk show "Tipping Point" on 1030 KVOI-AM The Voice, and was named the 2019 40 Under 40 Man of the Year.
"My vision for Tucson and Southern Arizona: a forward-thinking and innovative community that is the space and health technologies hub of the Southwest, building on its history and culture to create broad-based opportunity and prosperity," Yentzer said.