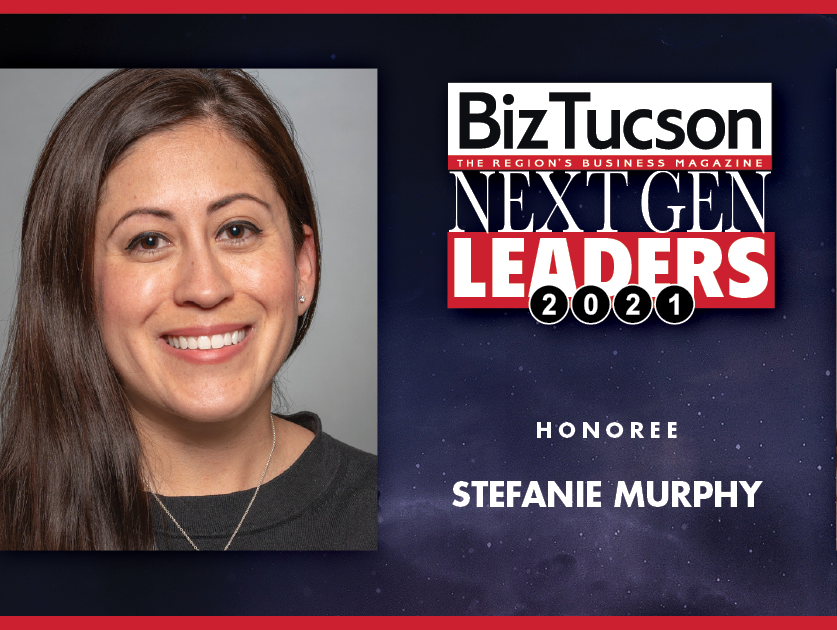 ATF Compliance Advisor
Raytheon Missiles & Defense
2020 Flinn-Brown Fellow
Emerging Leaders Council
Stefanie Murphy is an ATF compliance adviser in Raytheon Missiles & Defense's office of general counsel.  
Murphy joined Raytheon in 2018 as a global trade licensing analyst. Before joining Raytheon, she worked for Maricopa County Supervisor Denny Barney as the deputy administrator for District 1. She also held positions in Arizona government, including director of constituent services in the Governor's Office and board administrator to the Arizona State Liquor Board.
Murphy studied business administration and received a bachelor's degree from Northern Arizona University and an MBA from Western International University.
When asked about her vision for Southern Arizona, she said, "I'd love to see Tucson continue to welcome and expand business opportunities, particularly in my neighborhood of Menlo Park, while preserving our culture, history and uniqueness."