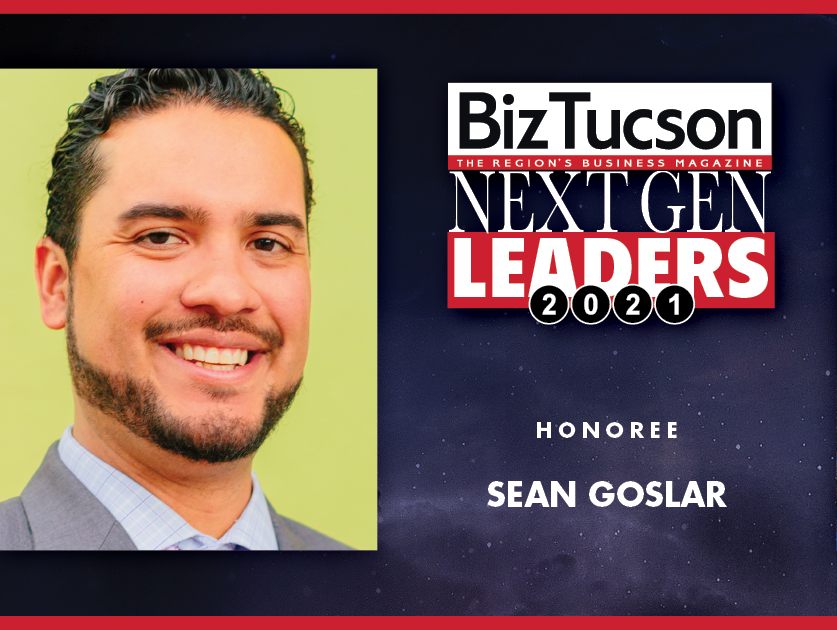 Regional Program Manager
Chicanos Por La Causa
2020 Flinn-Brown Fellow
Tucson Young Professionals
Sean Goslar is the regional program manager for immigration services at Chicanos Por La Causa. Goslar previously worked as a congressional caseworker for several U.S. representatives from Arizona: Raul Grijalva, Gabrielle Giffords and Ron Barber. He also coordinated immigration services at Catholic Community Services.
Goslar is a 2020 Flinn-Brown fellow and a member of the Tucson Metro Chamber's Emerging Leaders Council. He is in the 2021 cohort of Greater Tucson Leadership's Civic & Political Leadership Academy, in partnership with the Rothschild Fund for Civic Innovation, and the Nonprofit and Public Sector Team for Tucson Young Professionals.
Born in Tucson, he moved with his family to Guadalajara, Mexico when he was 9 years old. He returned to the United States to finish high school and graduate from the University of Arizona.
Goslar said the COVID-19 pandemic has made him re-think how he interacts with clients. "While the entire world turned to video-sharing services online, we knew that for many of our clients, it was not feasible for them to meet this way," he said. "We built 'virtual' offices where clients could come into the office through their own entrance and sit in a separate office room with a computer where we were ready to greet them on a video."