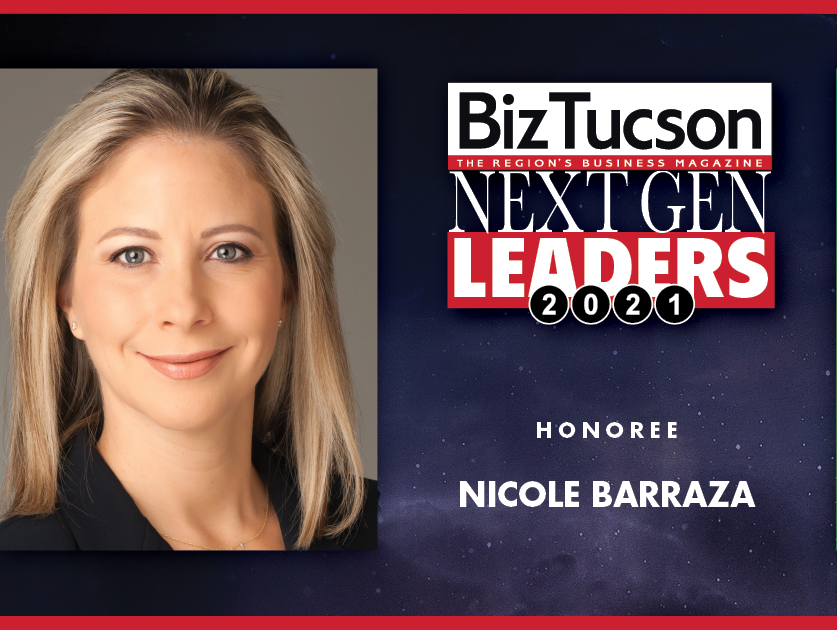 Director of Governance and Outreach
Southern Arizona Leadership Council
2020 Flinn-Brown Fellow
Born in Tucson and growing up in Nogales, Sonora, Mexico, Nicole Barraza attended Salpointe Catholic High School and received her bachelor's degree in political science from Wellesley College. She earned her master's and doctorate from Stanford University in sociolinguistics and peninsular literature.
Barraza taught at Pima Community College and UArizona in the Critical Lamguages Program.
Barraza serves as the director of governance and outreach at the Southern Arizona Leadership Council, a public policy organization that works to improve the economic climate and quality of life in Tucson and Arizona. Barraza is passionate about civic engagement, public service and good governance. She was part of the inaugural class of the Civic & Political Leadership Academy, a program of the Rothschild Fund for Civic Innovation. She was selected as a 2020 Flinn-Brown Fellow by the Arizona Center for Civic Leadership at the Flinn Foundation.
Speaking of Tucson and her vision of its future, Barraza said, "I see greater Tucson and Southern Arizona leveraging its geopolitical location, resources, its melting pot of ideas and cultures to become a focal point for commerce and trade with opportunities for all."