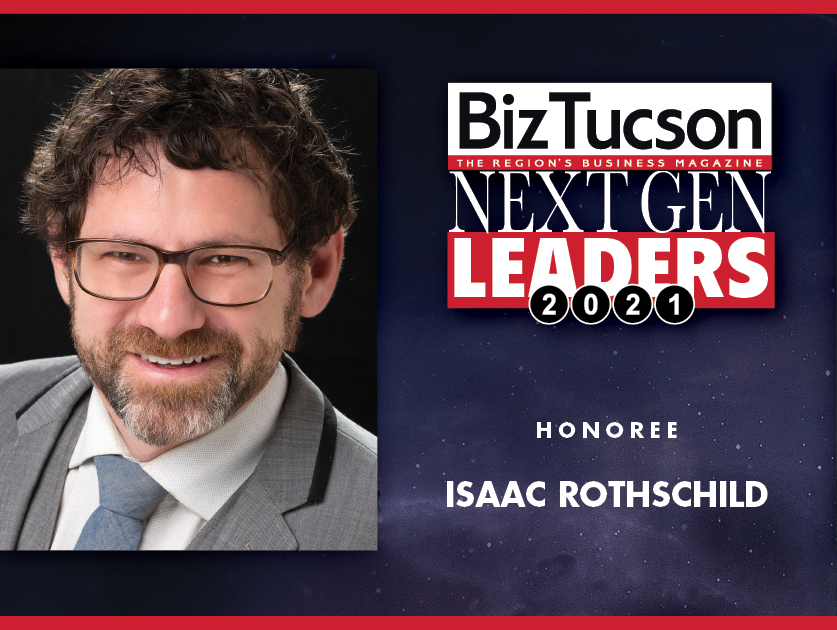 Attorney
Mesch Clark Rothschild
Founder, Tucson Jazz Festival
Immediate Past Chair, Tucson Jewish Community Center
Isaac Rothschild is a shareholder who practices in the bankruptcy section of Mesch Clark Rothschild. Since joining MCR in 2009, Rothschild has been active in the firm's bankruptcy section as co-counsel in some of the largest reorganization cases in Arizona, and has represented trustees, secured insurance companies and local banks in Chapter 7 and Chapter 11 bankruptcy cases and collection actions. His practice also focuses on asset protection planning and pre-bankruptcy planning.
Rothschild is active in several nonprofits, including serving as chair of the Arts for All board and the immediate past chair of the Tucson Jewish Community Center. He was one of four founders of the Tucson Jazz Festival. He has served on the executive committee for the bankruptcy section of the State Bar of Arizona and currently serves as a Ninth Circuit lawyer representative. Rothschild has been recognized for his pro bono work and his service to the community.
Rothschild said education, arts and culture are critical for the future. He wants to see "a community that uses its resources to create and support opportunities for children, individuals, businesses and institutions to pursue their goals and constantly striving to improve our education system and arts and culture activities," he said.