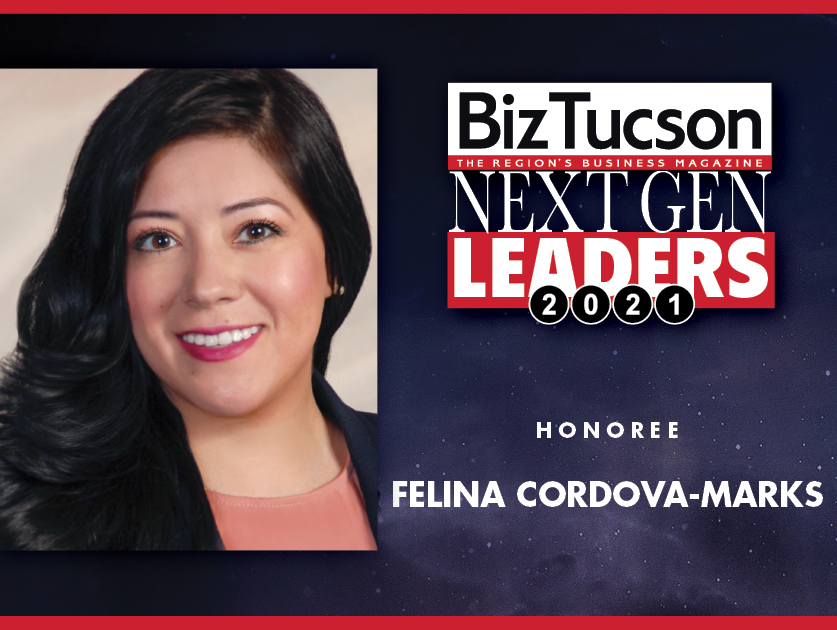 Assistant Professor, University of Arizona
American Psychosocial Oncology Society Scholar
Founder of Indigenous Volunteers and Tucson Volunteers
Chair, Hopi Education and Endowment Fund Board
Felina Cordova-Marks, currently an assistant professor at the University of Arizona, was a postdoctoral fellow with the UArizona Cancer Center, focusing on the science of cancer health disparities. She has a doctorate in public health from the College of Public Health at the UArizona. Her research focus was on caregiving and its, is on caregiving and its impacts on caregivers and their families, particularly for American Indian caregivers and for cancer patients.
Throughout her academic career, Cordova-Marks has emphasized both the science of public health and the need for active community engagement. She regularly presents to communities and organizations about her research with 10 invited presentations over the last year, and has an active publication record with 13 articles, including seven as first author, published in the last five years.
As the 2015 president of the UArizona American Indian and Indigenous Health Alliance, she created the Dr. Fileberto Lopez Scholarship for native university students majoring in the health sciences. She was recognized as Tucson's Woman of the Year-40 Under 40.