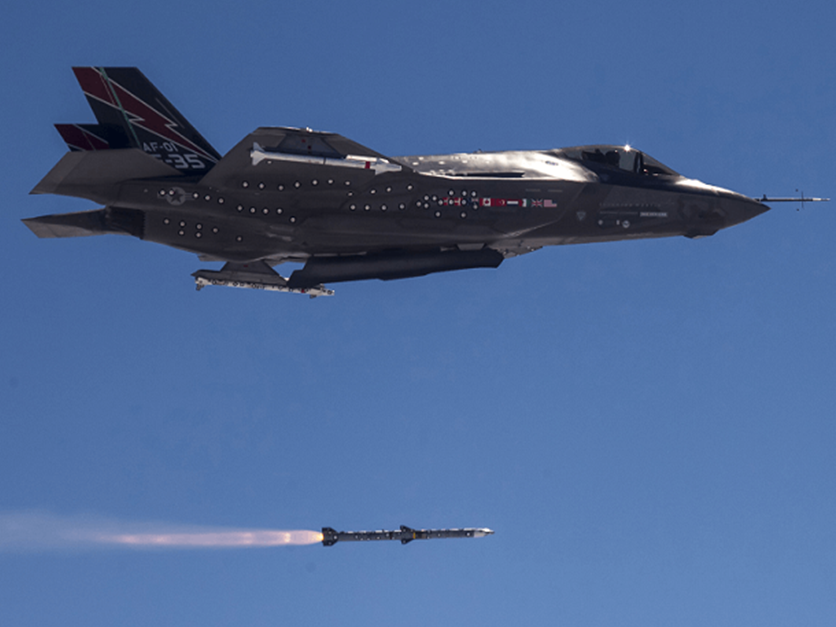 Raytheon Gets $518 Million U.S. Air Force Contract
Raytheon Missiles & Defense has been awarded a U.S. Air Force contract for Lot 34 of the AMRAAM® missile.
Raytheon was awarded a $518,443,821 firm-fixed price, incentive contract for Advanced Medium Range Air-to-Air Missile, or AMRAAM, production Lot 34, with priced options for Lots 35 and 36, according to the U.S. Department of Defense.
This basic contract award provides for the production of the Lot 34 AMRAAMs, Captive Air Training Missiles guidance sections, AMRAAM Telemetry Systems, initial and field spares and other production engineering support hardware and activities. Work will be performed in Tucson and is expected to be completed in 2023.
"AMRAAM continues to serve as the air-to-air missile of choice for 40 international countries and the United States," said Paul Ferraro, Raytheon's VP of Air Power. "It will continue to deliver combat proven, beyond visual range capability in support of the air dominance mission for years to come."