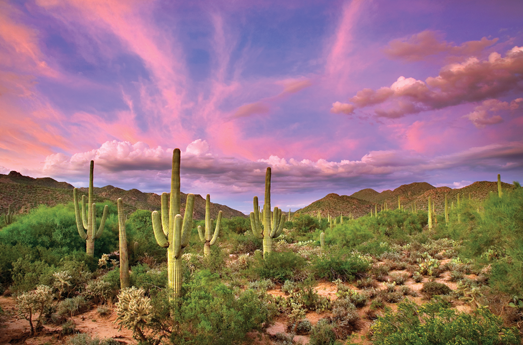 Tourists from Mexico Can Travel Across Arizona Under New Federal Bill
A new federal spending bill passed by Congress in December includes a provision for the U.S. Customs and Border Protection "to initiate a pilot program to expand travel opportunities" for travelers from Mexico, a move that could generate up to $181 million dollars in additional spending in just the first year alone.
Every year, thousands of frequent, low‐risk, short‐term visitors travel from Mexico into Arizona to conduct business, visit family and friends, or shop at local stores—spending billions of dollars. Currently, pre-cleared travelers with U.S.-issued Border Crossing Cards cannot travel beyond Tucson or Yuma. This legislation would allow those visitors with the card to travel anywhere in Arizona and New Mexico.
"Modernizing and expanding Arizona and Mexico's approved cross border travel fuels jobs, promotes commerce, and expands economic opportunity across our state," said Arizona Sen. Kyrsten Sinema.
"As a representative of a district that shares a border with Mexico, I know first-hand the direct, real and positive impact of cross-border exchange in our region," said Rep. Ann Kirkpatrick. "Expanding the accessibility of our state to our southern neighbors will enrich our tourism industry, bolster our local economy and strengthen our relationship with Mexico. I'm proud to have worked with fellow members of the Arizona delegation and my colleagues on the Appropriations committee to get this much-needed provision added to the final package."
Tourism is Arizona's largest industry, with 194,000 jobs statewide, generating $26.5 billion in direct travel spending and $3.78 billion in tax revenue last year. A University of Arizona study conducted in 2015 found that expanding the border zone to the entire state could generate up to $181 million in annual additional spending, bringing the total projected spending of Mexican visitors to Arizona to nearly $3.1 billion and a total jobs impact of 31,766. These numbers would be expected to increase each year.
The measure has broad statewide support among the Arizona Councils of Governments and Metropolitan Planning Organizations, the Arizona Chamber of Commerce, the Inter Tribal Council of Arizona, the League of Arizona Cities and Towns, the Arizona Tourism and Lodging Association, and the city of Nogales, Ariz.
Applicants for Border Crossing Cards must provide fingerprints, photography, employment information, a security background check, and an in‐person interview. The BCC is a B‐1/B‐2 visa issued exclusively to Mexican citizens by the U.S. State Department and includes an RFID chip.
Holders of these cards also must demonstrate that they have ties to Mexico, including financial, that would compel them to return after a temporary stay in the U.S. Penalties for abusing the visa include revocation of the BCC with a fee, as well as, losing the privilege for future visa application.