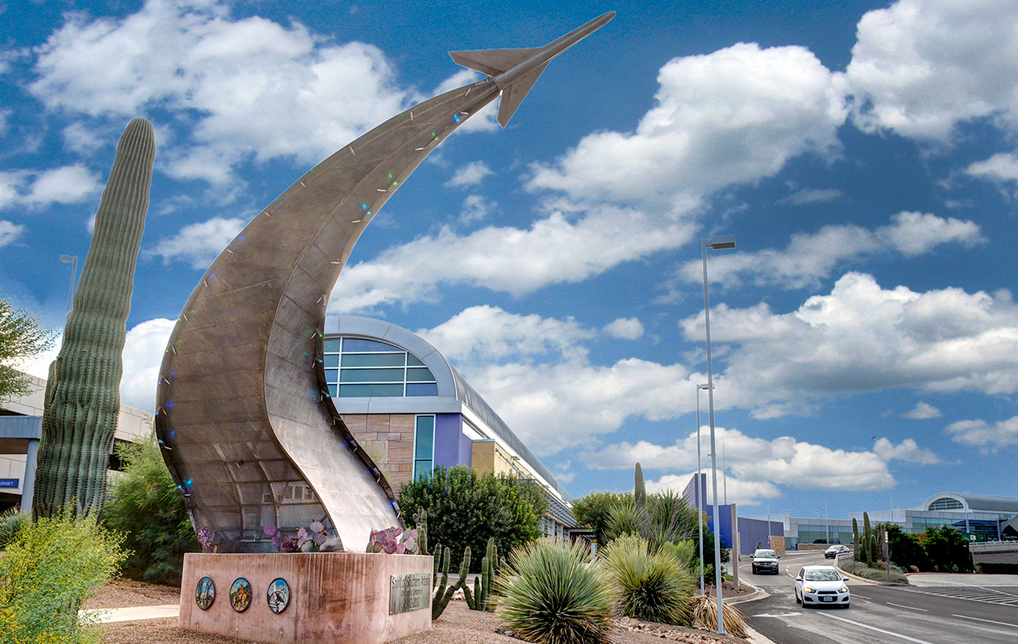 Tucson Airport Authority Announces Toe Tap Buttons for Touchless Access
The Tucson Airport Authority (TAA) continues to make your next trip through the Tucson International Airport (TUS) a "touchless journey". The latest effort will ensure anyone in the terminal can call, and ride, the elevator hands-free.
TAA leadership has invested more than a quarter of a million dollars in upgrades through our TUS Cares campaign to ensure a safe and healthy experience for our passengers, employees and tenants. Some changes, like our mandate for face coverings and the installation of plexiglass shields and social distancing signs are more apparent.
Other updates like enhanced air filtration systems and the use of higher-grade cleaning and disinfecting materials are not always obvious. A few just need some signage to let everyone know what's been done, like the large decals at our elevators and moving walkways to alert riders of the UV-C sanitizing system that's working, hidden below their feet.
All five elevators located pre-security at TUS are now equipped with toe tap buttons. The authority's elevator service provider, KONE, notified our leadership of the technology this summer and the buttons were ordered almost immediately for just under $70,000. Installation by KONE was complete within a week of the buttons arrival.
"Our custodial crews do a great job of thoroughly cleaning and sanitizing the entire terminal," said TAA COO & VP of Operations Bruce Goetz. "These toe tap buttons provide the option to people concerned about touching too many surfaces."
The buttons are meant to limit the potential spread of COVID-19, but the convenience they provide is sure to elate travelers long after the pandemic has passed. For your information and your entertainment, a short video demonstration is available here.
Read more about the changes happening at the terminal on our TUS Cares website. We are constantly updating this page with the latest information.
The Tucson Airport Authority (TAA) is an independent, non-profit organization operating Tucson International Airport (TUS) and general aviation reliever Ryan Airfield (RYN). TAA has sustained its operations since its origin in 1948 from airport generated revenues without the use of local taxes, and continues to invest millions of dollars each year in safety, security and facility infrastructure that drives job creation and economic activity for the benefit of Tucson and southern Arizona. The two airports currently support 35,000 jobs and house more than 100 tenants, and serve a diverse mix of both aviation and non-aviation related businesses, as well as military and government operations.