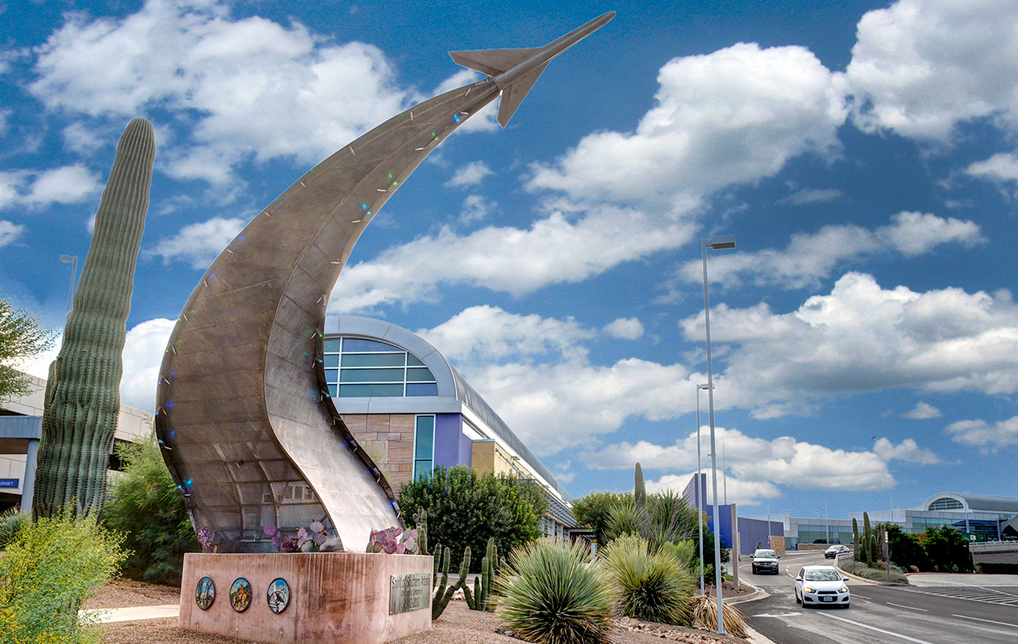 New Nonstop Flights to Begin from Tucson to Houston, Portland & Seattle
Tucson's newest nonstop airline destination will be Houston William P. Hobby Airport when Southwest Airlines inaugurates regular service starting November 4.
"As more passengers return to flying, we are delighted and appreciate that Southwest Airlines sees this opportunity to introduce new service at Tucson International Airport (TUS)," said Danette Bewley, President and CEO of the Tucson Airport Authority. "The introduction couldn't come at a better time as we move into Tucson's important winter tourism season. This will give more people more opportunities to come visit our wide open spaces."
While overall passenger numbers still remain below normal levels, Bewley attributed the growth in passenger numbers at TUS to the airport's "TUS Cares" initiative, which includes a myriad of improvements, including foot-operated buttons in the terminal elevators, ultra-violet lights that sanitize handrails on escalators and moving walkways, plexiglass shields at transaction counters, social distancing messaging and signage. These are in addition to the many measures taken by Southwest and other airlines at TUS to assure passenger safety in a COVID-19 environment.
Besides being close to downtown Houston, Hobby Airport is a major connecting airport for Southwest Airlines, which accounts for more than 90% of all passengers. The new flights should be especially welcome by passengers looking for one-stop connections to Florida cities including Fort Lauderdale, Fort Myers, Jacksonville, Orlando, Panama City Beach, Pensacola and Tampa. Other one-stop connections through Houston include Cancún, Mexico; New Orleans; New York; San Juan, Puerto Rico; and Washington, D.C.
In addition to the new service from Southwest, in October TUS will welcome the return of Alaska Airlines' nonstop flights to Portland and two additional flights to Seattle for a total of three per day.
With the introduction of Southwest's new Houston Hobby flights, passengers will be able to fly between Tucson and 13 nonstop destination airports: Atlanta, Chicago Midway, Chicago O'Hare, Dallas/Fort Worth, Denver, Houston Hobby, Houston Intercontinental, Las Vegas, Los Angeles, Phoenix, Portland, San Francisco and Seattle. Flights to Minneapolis-St. Paul are scheduled to resume in December and flights to Indianapolis, Provo, San Diego and San Jose are tentatively planned to resume in 2021.
The Tucson Airport Authority (TAA) is an independent, non-profit organization operating Tucson International Airport (TUS) and general aviation reliever Ryan Airfield (RYN). TAA has sustained its operations since its origin in 1948 from airport generated revenues without the use of local taxes, and continues to invest millions of dollars each year in safety, security and facility infrastructure that drives job creation and economic activity for the benefit of Tucson and southern Arizona. The two airports currently support 35,000 jobs and house more than 100 tenants, and serve a diverse mix of both aviation and non-aviation related businesses, as well as military and government operations.