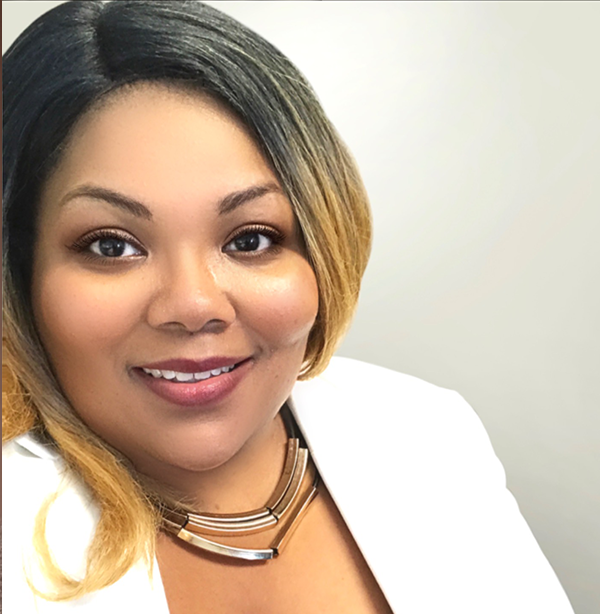 Following a search led by the Duffy Group, Catholic Community Services of Southern Arizona (CCS-SOAZ) is pleased to announce Naquana Borrero, CFRE as its new Director of Development. As a member of the organization's executive team and the agency's chief fundraiser, Naquana will be responsible for leading all fund development and communications efforts for CCS-SOAZ including the agency's $5.2 million-dollar capital campaign underway to build a medical respite facility in Tucson. Naquana takes over the position from Liz McMahon, who retired in early 2020 after 15 years of service.
"CCS is grateful for the 15 years of service given by Liz McMahon in developing resources for people who need us most. We wish Liz every blessing in her retirement. This farewell event gives CCS the opportunity to welcome Naquana Borrero as our Director of Development. Naquana is a creative and energetic addition to our team, and brings a wide range of experience from education, housing, and legal aid to the work that we do and to the community of Tucson" says Peg Harmon, Chief Executive Officer of CCS-SOAZ.
Naquana joins CCS-SOAZ from Community Legal Services, the state's largest legal aid firm, where she served as Director of Development and Communications, overseeing all funding, outreach, and communications for the organization, including the agency's recent rebranding efforts. In addition, she was responsible for creating legal outreach partnerships for both the Veteran and Faith-based communities. Prior to that role, Naquana worked on behalf of low-income students, serving as Director of Development and Community Relations for Empower College Prep Charter School Network in Phoenix. She is a Certified Fund Raising Executive (CFRE) and holds a master's degree in Nonprofit Management. Naquana is also an active speaker on both millennial giving and diversity in the non-profit sector and serves on the Board of Directors for Arizona Squash.
"I am blessed to be joining the team at CCS and am looking forward to continuing to partner with members of our community to invest in the amazing work that is done on behalf of those in need. With the lingering effects of Coronavirus making their way into every part of our lives, we need the work of CCS now more than ever to ensure that the most vulnerable amongst us are not left behind."
About Catholic Community Services of Arizona
Catholic Community Services of Southern Arizona serves more than 45,000 clients over a ten-county range across two states, which includes communities such as Yuma, Sierra Vista, and Tucson as well as
programming in parts of New Mexico. Programs are wide-ranging and include foster care, housing assistance, domestic violence support, and senior care, as well as early education, aid to migrants, and deaf and residential services. In addition to their daily work, throughout the Coronavirus pandemic, CCS-SOAZ has provided additional critical emergency aid to families including food boxes and housing assistance. CCS-SOAZ are recent recipients of more than $900,000.00 of Covid-19 funding through Governor Ducey's office to provide emergency rental assistance to those at risk of becoming homeless and to provide additional resources to those residing in domestic violence shelters.
For additional information visit www.ccs-soaz.org