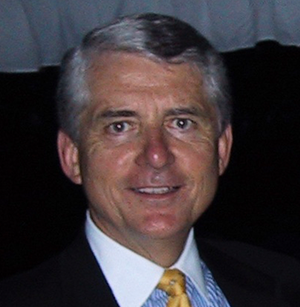 Long Realty has honored Ron Sable, a sales agent in the Foothills office, with 2020's Samuel H. Woods Community Service Award.
A deep vein of community service runs through Sable's résumé. A sales pro since 2013, Sable chaired the founding advisory board of the Center for Leadership Ethics at UArizona's Eller College of Management. He's also past board chair for United Way of Tucson and Southern Arizona, current board chair of Tucson-based Paragon Space Development Corp., and serves on the boards of Merchants Information Solutions and Agape Hospice.
A licensed commercial pilot and retired USAF colonel (and Ronald Reagan's Senate liaison for space, intelligence and defense), he also supports Davis-Monthan Air Force Base as a volunteer with the DM50 and the 390th Memorial Museum, as well as the Tucson Airport Authority.
Named for Samuel H. Woods, a Long Realty member renowned for his community-service engagement, the award recognizes a sales associate or employee who best exemplifies a commitment to community involvement and 'service above self' while inspiring others to do the same.
The award includes a donation to the Samuel H. Woods Memorial Scholarship Fund in the name of the recipient. Administered by the University of Arizona Foundation, the fund supports a scholarship for a student studying regional land development at UArizona's School of Geography and Development.