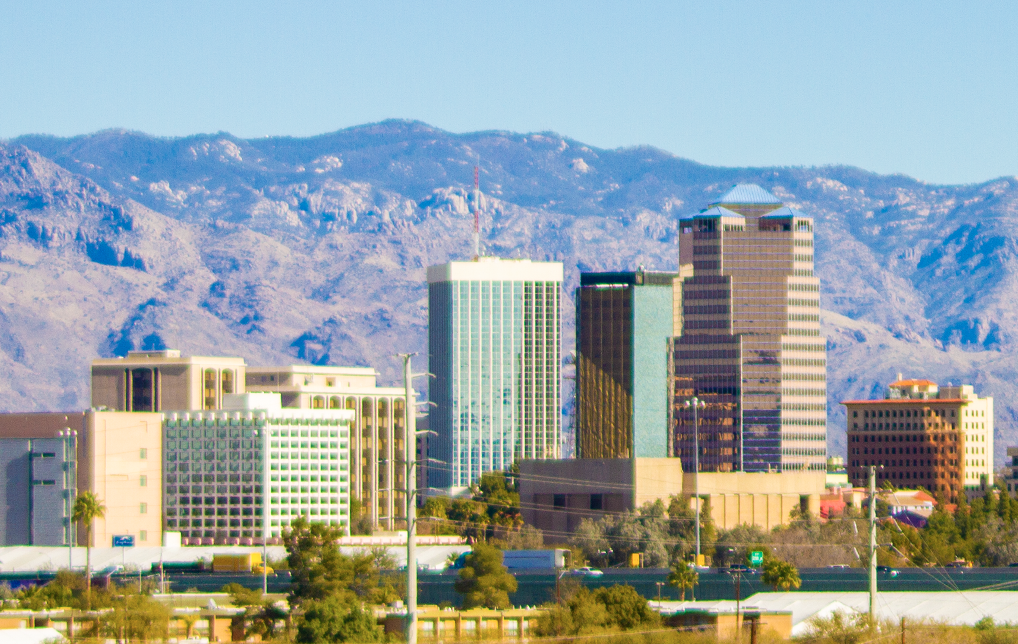 Mayor, Business Leaders Help Clean Up Downtown After Protests
By Tara Kirkpatrick
More than 75 volunteers, organized by Mayor Regina Romero's office, came out in force to clean up the damage caused in the aftermath of downtown Tucson protests against the recent Minneapolis death of George Floyd.
The May 29 protests started out small and peaceful as people marched through downtown, but as the night wore on, crowds swelled to almost 400 people and violence escalated, according to Tucson Police Chief Chris Magnus. Some vandals smashed windows of businesses and restaurants, set dumpsters on fire and painted graffiti on multiple homes and buildings. The total damage could exceed $200,000, Magnus said.
"It was incredibly distressing this past weekend when the downtown we created to welcome all, became the victim of a few vandals that did not represent the good intentions of peaceful protesters," Downtown Tucson Partnership posted this week on its website. "The vandalism perpetrated on our local, downtown businesses compounded the already deep damage that these businesses have been enduring throughout the COVID-19 pandemic. Our hope is one of constructing downtown, not destructing and we are vehemently against the violence that has occurred."
The volunteers, which included Romero, local business owners and civic leaders, arrived early Sunday morning to help clean up downtown and Fourth Avenue. Also partnering in the effort were Ward One Councilmember Lane Santa Cruz, Sundt Construction, Concord General Contracting, Tofel Dent Construction, Southern Arizona Leadership Council, Rio Nuevo District, Tucson Metro Chamber, Tucson Roadrunners, HSL Properties, Swaim Associates Architects, GHLN Architects and Engineers, Visit Tucson and the City of Tucson Environmental & General Services
"Thank you to our community leaders and partners who joined us to help in the cleanup and recovery," said Romero. "Coming together to support small businesses is a shared effort and our community came out to do just that…We Are One | Somos Uno."
"We swept up glass, picked up trash and boarded up windows," said volunteer Edmund Marquez, who owns the largest Allstate group in Southern Arizona. "The city crew was busy removing graffiti. With all that is going on, it felt good to lend a hand and felt good to support the small businesses and residents of downtown."
Romero's office donated 50 sheets of plywood to cover broken windows and doors and 13 cases of water to downtown businesses.
Meanwhile, DTP also posted resources for damaged businesses on obtaining plywood and how to protect their storefronts. Rio Nuevo agreed to pay for the cost of fixing windows and doors that were broken between May 28-31 with more information on its website, https://rionuevo.org/property-damage/.
"It's important to continue to come together as a community to support each other," said Marquez, who was joined Sunday by wife, Wendy. "In the end, we all love Tucson and want our community to be a great place to raise a family."