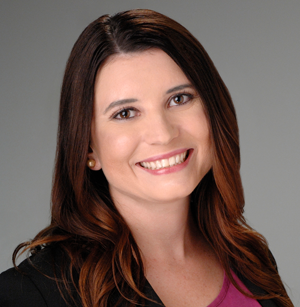 Hughes Supports Local Companies with Business Partner Program
Hughes Federal Credit Union supports local businesses with an exclusive local business partner program to help greater Tucson-area organizations reach thousands of potential customers without the cost of advertising, simply by offering retail price discounts to their Checking PLUS members.
"Our goal is to keep people purchasing from local businesses, especially during these challenging times," Hughes Marketing Manager Dani Gomez said. "At Hughes, we are committed to serving our community and feel privileged to partner with local organizations."
Local businesses enroll by completing an online application at HughesFCU.org/LocalBusiness, where logo files, contact and discount information are collected. To qualify, business owners agree to educate employees about the program and honor discounts when presented with a Hughes Benefits Plus physical or digital card.
Approved organizations are featured on the Hughes online Local Business Discounts Directory, the Benefits Plus national website, and a mobile app, which uses GPS technology to direct Benefits Plus members to participating establishments.
The online Local Business Discounts Directory, at HughesFCU.org/LocalDiscounts, is organized by shopping category and features participants' logos, location, contact information and website links. Participating businesses also receive a complimentary Benefits Plus membership to take advantage of the discounts being offered and a Checking PLUS account from Hughes.
Already, more than 100 local establishments have enrolled to take advantage of this free benefit.
Hughes Federal Credit Union
Established in Tucson in 1952, Hughes Federal Credit Union has $1.4 billion in assets and more than 135,000 members. Hughes is rated as one of the best Arizona credit unions by Forbes for two years running and has a Bauer Financial 5-Star "Superior" rating. Hughes is rated A+ and has been accredited by the Better Business Bureau since 1974. The credit union is federally insured by the National Credit Union Administration. For more information, please visit HughesFCU.org or follow Hughes at Facebook.com/HughesFCU and Twitter.com/HughesFCU.