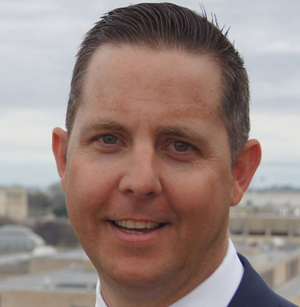 Farm Bureau Financial Services is pleased to announce Brian McKeighen has joined its wealth management practice in Tucson, Arizona. As a Wealth Management Advisor, McKeighen will help Farm Bureau client/members prepare for the future and protect what matters by providing financial planning, advisory services, and investment solutions to families, individuals and businesses. He will use Farm Bureau's Your Future Advantage process to guide client/members through the steps to create customized plans to achieve both short- and long-term financial goals. 
McKeighen has 8 years of experience in wealth management and financial advisory services. His office is located at 10355 N La Canada Dr, Ste 197 in Oro Valley Arizona. McKeighen, is an active member of the Pima County Farm Bureau. When not helping client/members secure their financial futures, Brian enjoys all things outdoors though is most avid about farming, mountain biking, hiking and camping. Brian is a native of Arizona and now resides in Saint David, Arizona, with his wife Terisha and all of their farm animals.
Securities & services offered through FBL Marketing Services, LLC+, 5400 University Avenue, West Des Moines, Iowa 50266, 877-860-2904, Member SIPC. Advisory services offered through FBL Wealth Management, LLC+ +Affiliates 
# # # # #
About Farm Bureau Financial Services
Farm Bureau Financial Services offers insurance and financial services products to client/members in 14 western and Midwestern states. Advisors offer wealth management and financial planning services and work with agents who provide insurance products including auto, home, life, farm/ranch, business and more. Founded more than 75 years ago by farmers for farmers, today Farm Bureau Financial Services offers people in rural and urban areas one of the most complete insurance, investment, and financial services offerings on the market today. 
Farm Bureau Financial Services is a brand representing the companies of FBL Financial Group, Inc. (NYSE: FFG). Learn more about us at FBFS.com