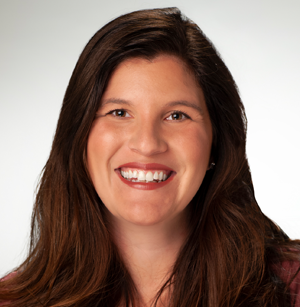 Amalia Luxardo has been named Chief Executive Officer of the Women's Foundation of Southern Arizona (WFSA). As WFSA's CEO, Luxardo will provide strategic leadership in community engagement, mobilizing key stakeholders in advocacy and public policy, and securing financial resources to increase the sustainability and growth of the organization.
By way of Florida and Argentina, Luxardo is proud to call Arizona home. As a first-generation immigrant, her academic and professional careers have been dedicated to social, economic, racial, and gender issues.
Early in her career, Luxardo served the broader Hispanic/Latino community in Washington, DC, where she advanced access to justice for minorities. She worked with higher education institutions, private firms, local nonprofits, and the U.S. Department of State as a researcher and policy advisor on immigrant rights and issues surrounding the socio-economic impact of immigrants in the community. Her research and writing was published widely and is as a resource for the national administration's staff.
Prior to joining WFSA, Luxardo worked at the Florence Project as their Director of Philanthropy. In 2018, she has helped raise more than six million dollars in funds in response to the family separation crisis and nearly doubled the organization's programmatic budget. As a result, she was recognized as a Next Gen leader by Hispanics in Philanthropy and is currently part of a movement to create new and equitable philanthropy for people of color.
More about WFSA. When women thrive, our communities prosper. Since inception, the Women's Foundation of Southern Arizona has been driven to create positive change for women and the communities in which they live. WFSA achieves this by 1) investing in nonprofit partners that help women increase their income and assets, 2) working with Arizona legislators to improve the lives of women and their children, and 3) running programs that amplify women and girl's voices and help ensure they actively participate and lead in all aspects of life. Through comprehensive research and evaluation, WFSA delivers on its promise of change, with high impact results for the people served and the generous people who fund the Foundation. womengiving.org