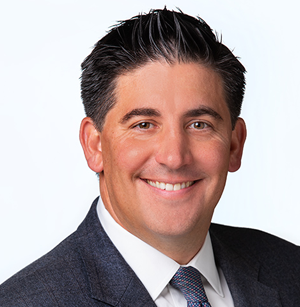 CBRE announced the appointment of Matt Siegel as Managing Director and Market Leader for CBRE's Tucson office. In his new role, Mr. Siegel will drive CBRE's operations and strategy in Tucson in alignment with the broader Arizona strategy which is led by Paul Komadina.
Mr. Siegel comes to CBRE from the Texas Rangers professional baseball organization, where he managed the minor league affiliate, the Arizona League Rangers, and oversaw day-to-day operations of the club's training facility in Surprise, Ariz. Prior to this, Mr. Siegel coached baseball at the University of Nevada, Las Vegas, Texas Christian University and the University of Arizona. Mr. Siegel began his professional career with NAI Robert Lynn in Dallas in 2006, representing tenants and property owners in the leasing of industrial and flex space. In 2008, he went on to lease an office portfolio comprised of over 1 million square feet of office space for Red Oak Realty in Fort Worth, before joining NAI Robert Lynn's Fort Worth Branch in 2009 as an office tenant representative.
"Matt's unique skill-set and strong leadership background make him a strategic addition to our Tucson office," said Paul Komadina, Senior Managing Director and Market Leader for Arizona. "With strong values of teamwork, integrity and commitment, I am confident Matt will provide excellent leadership to ensure that we continue to deliver best-in-class service and exceptional outcomes for our clients in Tucson."
Mr. Siegel is a graduate of the University of Florida, where he received a Bachelor of Science in business administration-finance and minored in economics. He also obtained a history degree.